Live and Up Close
reviewed by Russ Breimeier

Copyright Christianity Today International

2002

1 Apr

COMMENTS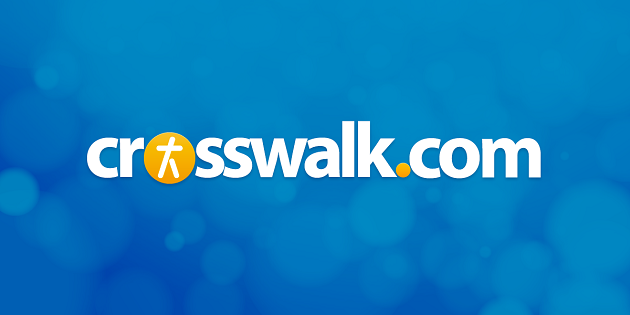 Sounds like … the classic pop-gospel artist revisiting his old favorites (and performing a couple new studio tracks) in a live setting with relaxed rhythm-and-blues arrangements
At a Glance … a well-performed live album that features BeBe's music from the past, present, and future — there's a lot here for fans to savor.
BeBe Winans hardly needs much introduction as one of the most important voices in Christian pop/R&B from the last 20 years. As a member of the first family of gospel, Benjamin Winans debuted with his sister Priscilla ("CeCe") on Christian television, singing background vocals for their elder siblings before releasing their debut duo album in 1997. After a successful string of hit albums and #1 songs, BeBe and CeCe agreed to take a hiatus as a duo in 1995 and pursue individual projects. CeCe has continued to release hit albums as a solo artist, but BeBe's activities have been a little more low profile. BeBe earned himself a Grammy award for co-producing Whitney Houston's 1993 Bodyguard soundtrack (the album featured several producers), and that accolade has led to several other writing and production opportunities (Yolanda Adams, Gladys Knight, and the Prince of Egypt soundtrack to name only a few). He's also released two solo albums in the time since recording with CeCe, 1997's BeBe Winans and 2000's Love & Freedom, which BeBe had the pleasure of debuting on Oprah Winfrey's TV show. On top of all that, BeBe's been performing on Broadway, most notably in Frank Wildhorn's musical The Civil War. BeBe's new album, Live and Up Close, is primarily a live recording, a hodgepodge retrospective that focuses on the music of BeBe's past, present, and future.
The majority of the album is taken from a November 2001 live performance at BET Studios in Washington D.C. Not surprisingly, much of the set list focuses on BeBe's solo material, such as "Love & Freedom" and "I Wanna Be," the song that became a #1 hit single in the U.K. when performed by British girl-group, Eternal. Fans of Mr. Winans also will enjoy the wealth of new material found here. The live set begins with a gentle and soulful acoustic rendition of "Amazing Grace." There's also a cover of the song "I Believe," a song BeBe originally wrote for vocal group Take 6. BeBe also debuts a couple new songs, including the gospel-influenced pop of "I Fell in Love with God" and the emotional ballad "Humpty Dumpty," an illustration about how God can put us back together again when we break apart. It's a sweet song that comes across as a bit cheesy and is hard to take completely seriously because of the title. Longtime fans need not fear, BeBe touches on his old favorites with his sister, too. With CeCe unable to join him, little sister Debbie Winans-Lowe (DeDe?) steps up to the microphone to join BeBe in a 15-minute medley of songs that includes "Heaven," "Meantime," "Celebrate New Life," and "Lost Without You." For the record, Debbie does a tremendous job of filling her sister's shoes, and she and BeBe impressively ad-lib together at the end of the medley.
Live and Up Close features a mellow and light R&B-pop sound, a slight variation from the slick pop production found on BeBe's earlier albums with CeCe. The band is quite talented, particularly the harmonica player, Tollack Ollestad. In addition to the live set, there's also a bonus track of Stephanie Mills in a live performance covering BeBe's "Born for This." To top it all off, the album is bookended by two new studio tracks, produced by Warryn "Baby Dub" Campbell (Yolanda Adams, Mary Mary, Luther Vandross). A reliable pop-R&B producer, Warryn helps shape BeBe's songs into a smooth R&B sound. The bouncy shuffle of "Do You Know Him" recalls Al Green at the pinnacle of his career, and the lighter sound of "Lay Them Down" features a duet with Eric Dawkins of Dawkins & Dawkins. A mildly interesting project for most, Live and Up Close really is an album for fans of BeBe Winans. At a whopping 76 minutes in length, the album is exactly what fans hope for in a live project from their favorite artist — hit songs, renditions of the oldies, some new material, and occasional charming banter. Also available on DVD for those who prefer to watch while listening, Live and Up Close is a well-performed testament to BeBe's talents as a songwriter and vocalist.