Live (DVD)
reviewed by Russ Breimeier

Copyright Christianity Today International

2003

1 Nov

COMMENTS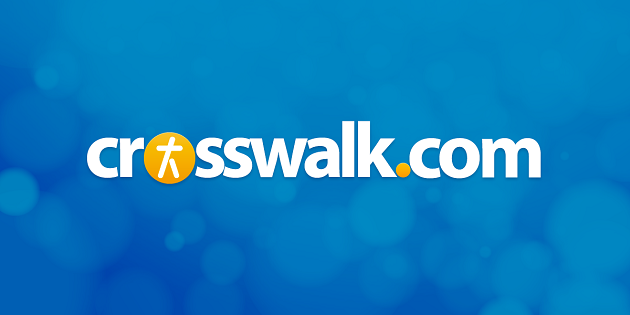 Sounds like … the enormously popular Christian artist's style of pop rock in concert for the 2002 Live Out Loud Tour
At a glance … the DVD could use more songs from the concert and some more meaningful bonus material, but the multimedia testimony at the heart of this concert video makes it worthwhile
With the DVD phenomenon now firmly established in culture, more and more artists are releasing videos in response to the demand for the format. Steven Curtis Chapman released his first DVD in 2002 with The Videos. Now he releases his third concert video (his first for the digital format) with Steven Curtis Chapman Live, recorded in Tulsa and Oklahoma City during his 2002 Live Out Loud Tour.
Backed by lead guitar, bass, drums, and two keyboardists, Live is a quality production that will generally appeal to fans of Chapman's recent music, though most anyone can appreciate the heavily touted 30-minute presentation from the concert entitled "Beyond the Gates of Splendor." Using songs like "God Is God," "For the Sake of the Call," and "No Greater Love," Chapman and band perform against a multimedia backdrop (narrated by Chapman) to tell the story of five missionaries (including Jim Elliot and Nate Saint) who were murdered in 1956 while attempting to minister to Ecuador's Auca Indians.
It's a combination of rock opera and history channel, with actual video footage of these missionaries serving in South America, leading to both tragedy and the redemption of the tribe for Christ—including some of the killers. The segment concludes with stirring testimonies by Nate's son Steve Saint, as well as Mincaye, one of the murderers who later became a Christian. It's a powerful presentation that every Christian should see at least once.
Live is strong for those 30 minutes, and there are plenty of solid performances of "Live Out Loud," "Dive," "See the Glory," "Speechless," "All About Love," and "The Great Adventure." Chapman offers a poignant introduction to "When Love Takes You In," explaining his family's adoption of Shaohannah from China. He also shows that he is perfectly capable of performing from the piano. Unfortunately, the entire video runs short at just under 80 minutes. There are 13 songs, but almost half of them have been compacted for the "Beyond the Gates" segment. This is not a complete concert experience.
While the video's audio and visual production is good, it doesn't always show you what you want to see. For example, the camera seems more interested in one keyboard player's enthusiastic head-banging rather than his fingerwork. You get up-close views of Chapman and the band, but there's not a good overall sense of the staging and lighting. The DVD's bonus features are marginal, providing extras that might make it useful in a worship setting. You can conveniently view the videos shown during the performances of "When Love Takes You In" and the "Beyond the Gates" segment without the "interruption" of concert footage. One can also view the testimonies by Saint and Mincaye without having to search for it within the program. But there are no documentaries to be found, or DVD bells and whistles such as multiple camera angles to enhance the experience.
It's particularly frustrating that this DVD, like many today, insists on interrupting the flow of the concert with interviews and behind-the-scenes footage. Is it so hard to understand that most people simply want a video recreation of the live performance experience? Why remind the viewers that they're watching a video at home? In this case, the few brief interview segments offer nothing more insightful of Chapman's heart and intentions than the eloquent banter he shares onstage with his audience. The DVD format is ideal for making bonus materials of such footage—a 10-15 minute interview with Chapman in addition to the concert experience would have been terrific. It's disappointing that most record labels don't recognize the flexibility of the technology, settling on throwing everything together as if they were making a VHS video.
Compound that with the flawed packaging. The song selection on the back is unreliable, as it doesn't match the actual chapters of the DVD. And the box indicates an approximate program length of 108 minutes when there's only 78 minutes of concert footage. The other 30 minutes seem to refer to the aforementioned bonus features, which are just retreads of things already seen from viewing the concert. What's included on Steven Curtis Chapman Live is fine, but one expects a lot more from a concert video—more songs, more extras, and more quality. You'll find a breathtaking testimony nestled within a good DVD that could have been made great with just a little extra effort.