Live from Another Level
reviewed by LaTonya Taylor

Copyright Christianity Today International

2004

1 May

COMMENTS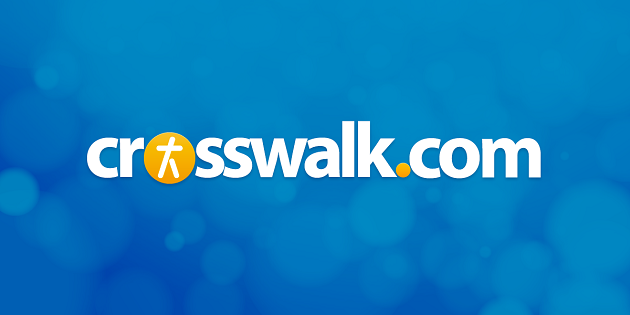 Sounds like … an eclectic, almost un-classifiable blend of Christian pop, gospel, worship, and other influences
At a glance … with interesting music, powerful lyrics, and great vocals, this album lives up to its name
Track Listing
Disc One
Come in from the Outside
Again I Say Rejoice
Again I Say Rejoice (reprise)
We Win
All Around
You've Made Me Glad
I Hear the Sound
Spoken Word (Bishop Joseph Garlington)
So Easy to Love You
Disc Two
Friend of God
Spontaneous Worship
Friend
Friend Medley
Rise Within Us
Another Breakthrough
Lord of the Breakthrough
Breathe Into Me
Awesome Medley
Here I Am to Worship
Holy
Going to Another Level
The phrase "another level" is used frequently in many Christian circles. Sermons, Bible studies, and musicians are always promising "another level" or "the next level" of teaching, experience, or song. So using that phrase is one of those "at-your-own-risk" things. It's like throwing down the spiritual gauntlet or slapping the listener across the countenance with your church glove. Those are holy fighting words, and you'd better be sure you can deliver what you promised. Fortunately, Israel Houghton and New Breed prove themselves up to the task.
Live From Another Level follows 2002's Real. But it's in the same vein as New Season, the 2001 album that first put the group on the map with hits like "Trading My Sorrows," "You Are Good," and "There's a Liftin' of the Hands"—frequently-recorded songs sung by praise teams and gospel choirs alike. There are several qualities that make this album one of the best worship albums in recent years.
First, the band is bad. For those who didn't hear the extra vowels: Baaaaad. They're one of the most versatile bands you'll hear, period—in Christian pop, gospel, et cetera. You can spend as long as you want cataloguing the different sounds in this album. Here's the short list: Rumbling '80s-era rock. Reggae-styled rap over what sounds like an Indian sitar. Big band-worthy horns. Island-kissed R&B. Piano-driven gospel. Brief sonic visits to South Africa and Cuba. Traditional praise choruses. And most of the songs on this two-disc album include several of those dramatically different styles within one song. The idea is intriguing, and the execution surprising—and it works.
That same versatility characterizes the New Breed vocalists. They're alternately the newly traditional praise team, then Andre Crouch's Disciples, then Radical For Christ, then the Smallwood Singers, then a jazz ensemble, then the choir from the Bapticostal church down the street. The sound is smooth and sweet, punchy and aggressive, mellow and high-energy, crisp and effortless, blending so seamlessly it's not possible to pigeonhole the sound. The vocal arrangements are unique as well. Those who naturally hear the melody can sing along, but there's a much richer, fuller sound for those who can pick up several parts. Such arrangements lend these often-simple lyrics their drama and power. It's also why Houghton's songs are sung by choirs as well as praise teams.
Houghton is a skillful worship leader, giving the songs just enough leadership and easily transitioning from one to another. From time to time, he pauses to soak in the worshipful moment, to bask in God's presence, to encourage others to do the same, to share a thought or insight. And it feels natural, rather than forced or hyped. It's difficult to capture the essence of live worship on an album, no matter how sincere it is. Some worship albums can feel too performance-oriented. Other albums don't convey what's going on in the audience. But this album manages to pierce that listener-participant veil, and listening becomes a worshipful experience. At times you hear the audience reprising a song after it ends. You hear the shouts of worship or feel the awed silence. There's a delicate balance of worship styles, too—at times, Houghton is the whooping call-and-response Sunday morning preacher, at others almost whispering with reverence.
I've said it before: This combination of styles and qualities is why Houghton's music works so well and crosses so many boundaries. The lyrics are simple, scripturally based, emotive and teachable, but the music and vocals are complex, changing quickly. You don't know what's coming next.
The first CD has an uptempo, celebratory feel, while the second has a more reflective sensibility. Highlights of the two-hour album include the high-impact "Again I Say Rejoice" (likely to enjoy the popularity of "You Are Good"); the hard-driving "Come in from the Outside;" the smartly-paced "We Win," and the tender "So Easy to Love You," featuring Houghton's friend and mentor Bishop Joseph Garlington. Also check out "Friend Medley;" "Breathe Into Me;" and restyled favorites "Here I Am to Worship" and "Awesome in this Place."
Because it successfully lives up to the title's proposition, Live from Another Level will almost certainly be one of the best-loved worship albums of 2004. It's already one of the best worship albums in the genre.