Live - One Last Time
reviewed by Andree Farias

Copyright Christianity Today International

2007

1 Apr

COMMENTS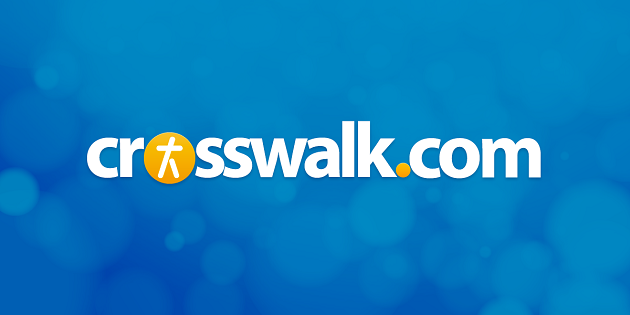 Sounds like … a mesmerizing, quartet-styled vocal blend reminiscent of classic groups like the Caravans and the Clara Ward Singers, though more sophisticated and sassy in technique.
At a glance … a flawless concert recording, Live – One Last Time only ratifies The Clark Sisters' "legend" status in contemporary gospel music.
Track Listing
Livin'

Blessed & Highly Favored

Something New

Instrument

You Heard My Cry

Tried Him and I Know Him

Holy Will

Name It Claim it

Looking to Get There (Heaven)

God Understands All

I've Got An Angel

My Redeemer Liveth

World

Pray for the U.S.A.

Pray for the U.S.A. (Reprise)

Jesus Is a Love Song

You Brought the Sunshine
Gospel music has had its fair share of vocal quartets over the years, but none quite compares to The Clark Sisters. Growing up, their mother—church-music pioneer Mattie Moss Clark—subjected them to arduous practice schedules, at times even waking them up in the wee hours of the night to rehearse parts she said the Lord had given her. This vocal boot camp eventually paid off, as the foursome developed such a tight ear for harmony and blend that their subsequent stint as The Clark Sisters was almost second nature.
Church girls through and through, sisters Jacky, Dorinda, Karen, and Twinkie always had a soft spot for gospel, but their musical tendencies extended in every which way, pushing them to flirt with R&B, blues, jazz, funk, disco, pop, or some combination of all the above. This helped them find an audience beyond the sanctuary, earning hits in both gospel and mainstream circles, including their signature smash, the dance anthem "You Brought the Sunshine."
But that was over 25 years ago, and after their glory days, their career ebbed and flowed until The Clark Sisters eventually stopped recording altogether. The ladies instead set their sights on solo careers throughout the '90s. It's taken more than a decade for them to reunite for their big comeback, Live — One Last Time. EMI Gospel pulled all the stops to make it happen, hiring mega-producer Donald Lawrence to helm the project and a live band second to none.
The results show—this is one of the most stunning contemporary gospel recordings in recent memory. From the first downbeat to the last lingering note, Live – One Last Time is vintage Clark Sisters: elaborate vocalization, breathtaking harmonies, classic gospel songwriting, and a diverse musical palette as only the girls can pull off. Lawrence gives them the royal treatment they deserve, and he's so painstaking in his efforts, there's not a bum note or misplaced vocal to be found. Dr. Moss Clark would be proud.
During their solo days, it seemed as if each sister felt the need to overcompensate for their siblings' absence. Here, though, the balance between them is striking, whether they're doing a breezy, joyous disco-pop number ("Livin'") or an old-school favorite ("Tried Him and I Know Him"), the show equally belongs to all four of them.
There is one unspoken show stealer among them, but you wouldn't know it unless you're an ardent fan. Twinkie Clark remains the star songwriter of the family, and the bulk of the material on Live comes from her. From oldies to newbies, the set is a genuine crowd pleaser, and she makes sure her writing approach remains inspirational, devotional, and uncomplicated—never more evident in the contagious "Something New" and the heartfelt "You Heard My Cry."
Not to say that the other sisters aren't also capable songwriters. Dorinda brings on the funk with "Looking to Get There (Heaven)," a festive anticipation of life in the streets of gold awash in horns, while Karen astounds with the album's first single "Blessed & Highly Favored," a haunting and slow-burning multi-part masterpiece of gratitude to God—the harmonies must be heard to be believed. All of these fit so well within the Sisters' classic repertoire, they're almost anachronistic, and that's a good thing.
Of course, no one really buys reunion albums for the new songs. People want to hear the hits, and Live delivers them in spades. Yes, "You Brought the Sunshine" is here in all its splendor, but the rest outclasses it. "Holy Will" is captivating in its sweetness, "My Redeemer Liveth" is straight Earth Wind & Fire, and "Jesus Is a Love Song" couldn't get any more gripping. It's a hit parade in every sense, even if a favorite song or two still didn't make it—I guess I can overlook the omission of "Is My Living in Vain?"
There's one flaw, and that's the album's apparent flawlessness. Everything is so polished—rebuffed, rerecorded, overdubbed to perfection—you can't help but wonder what really went down the night of the recording. It gets to the point where even crowd noises sound like post-production effects, going up and down in volume mid-song for no apparent reason.
Those are just technicalities though. Since we're dealing with living legends here, it's easy to overlook the small details. And with most of their historical catalog hard to find, it makes this project all the more special. The label isn't saying whether this is a one-album deal or not. Most would say an overproduced, unblemished Clark Sisters keepsake is better than nothing at all. As well they should.
© Andree Farias, subject to licensing agreement with Christianity Today International. All rights reserved. Click for reprint information.