Live: This Is Your House
reviewed by Russ Breimeier

Copyright Christianity Today International

2003

1 Nov

COMMENTS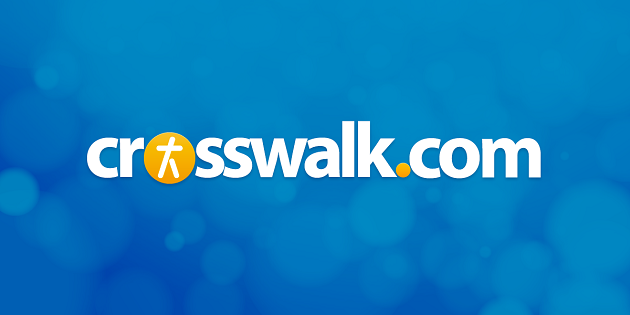 Sounds like … the Brooklyn Tabernacle Choir's diverse blend of pop and gospel in a live worship setting, interspersed with the occasional testimonial
At a glance … Live gets a little bogged down by the homogenous arrangements, but there are highlights here for fans and choir directors to appreciate
The Brooklyn Tabernacle Choir has served its congregation (now 8,000 members) for 30 years with an ever-changing roster of 300 voices, all diverse in ethnicity, social class, and background. Under the direction of Carol Cymbala (wife of Pastor Jim Cymbala), the choir has earned acclaim (5 Grammys, 2 Doves) and prestigious performance opportunities (Carnegie Hall, Radio City Music Hall). Following 2002's Be Glad, their award-winning response to the 9/11 tragedy, is Live: This Is Your House, a double disc running over 90 minutes that is said to be most representative of a Sunday morning worship service at Brooklyn Tabernacle Church.
That comment seems to stem from two facts. First, it's indeed a live album recorded in front of the congregation. Additionally, it includes spoken remarks from Pastor Cymbala as well as testimonies from two members. Those three segments add up to a little more than ten minutes, begging the question of whether or not they enhance the listening experience. Would the album be better off trimming these tracks and one song to release a single disc recording? Pastor Cymbala says the testimonials are more representative of the live worship experience at Brooklyn Tabernacle. No doubt some will find them inspiring on first listen, but fewer will appreciate them after multiple listens.
Regardless, the spoken tracks comprise only 10 percent of the overall recording. Live offers the usual Brooklyn Tab mix of pop orchestral ballads ("Because of Who You Are," "You Are Holy," "Holy Are You Lord") that sound like Hillsong Church in Sydney with a stronger gospel influence. "Holy Are You Lord" benefits from an evocative arrangement that offers a glimpse of heavenly worship, evolving into a glorious instrumental rendition of "Holy, Holy, Holy." The title track, "This Is Your House," sounds more like countrified pop from a Southern gospel artist—it doesn't fit neatly with the rest of the tracks.
The abundance of similar-sounding ballads makes it difficult to sustain interest throughout Live, but like any Brooklyn Tab project, there are highlights. There's an enjoyably gospelized version of "They'll Know We Are Christian by Our Love" on "We Are One," and "Jesus I Love You" is a beautiful R&B gospel ballad in the same style as Kirk Franklin's "My Life Is in Your Hands," gradually building over the song. There's a good (if not predictable) cover of Tommy Walker's "Lord I Believe," popularized by Crystal Lewis and sung in both English and Spanish. "Saved" is a moving anthem with lush pop orchestration, testimonial lyrics, and a powerful lead vocal—similar to Brooklyn Tab's standard, "Total Praise." The traditional gospel arrangement of "I'm Going With Jesus" offers the album some much needed energy midway through, and "Days of Elijah" is an incredible closer, beginning powerfully and then unfolding into joyous Caribbean pop.
Royalties for Live benefit the church's Learning Center, which assists underprivileged children and other hurting people served by the church. While the album isn't consistently enjoyable, there is always something uniquely comforting in this choir's style, especially with the powerhouse voices, the talented backing band, and the sweeping beauty of the orchestra. If Brooklyn Tabernacle Choir has encouraged you in the past, then Live: This Is Your House will likely inspire again.