Living and Surviving
reviewed by Russ Breimeier

Copyright Christianity Today International

2008

1 Nov

COMMENTS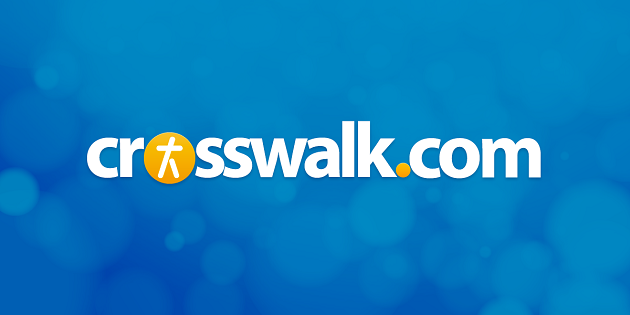 Sounds like … modern rock influenced by '80s synth-pop and new wave alternative, comparable to The Killers and Fran Ferdinand with shades of the Posies, Newsboys, and Code of Ethics.
At a glance … Red Umbrella continues to refine their skills on the long-awaited Living and Surviving, delivering timely rock sound with smart Christian-influenced lyricism.
Track Listing
Prison Side
Intervention
Forest Fire
Beckoning
Boompop
Living & Surviving
Whisper All Your Love
Turn! Turn! Turn!
Crazy (All of Me)
Babbling Brook
Red Umbrella's debut Wishing for Boardwalk originally released in 2004 through 7 Spin Music, with just enough buzz for a more widely distributed re-release in 2006 via Sony/BMG. Alas, this modern rock band from the small town of Parry Sound, Ontario went largely overlooked for the last four years, which is a real pity considering how brightly Red Umbrella shines compared to the more hackneyed and derivative-sounding Christian bands.
They certainly have the musical chops, rooted in the same new wave resurgence spearheaded by The Killers, yet proving more varied and imaginative than most others in this popular and crowded genre. And Red Umbrella's debut was all the more impressive since they recorded and produced it themselves. The band's lack of success could perhaps be attributed to the fact that Red Umbrella is "too Christian, yet not Christian enough," with spiritually inspired songwriting too subtle and sophisticated for the gospel market but clear enough to limit mainstream attention.
Regardless of what may have hindered them to this point, Red Umbrella demonstrates enough musical growth on their follow-up, Living and Surviving, to warrant greater attention. The sound is a little brighter and punchier than the last album and avoids falling into overly patterned new wave like other bands. With smart use of synths and electronics to complement the guitar rock, the band offers a good balance between melody and artfully delivered rhythmic flourishes. So while some of it resembles bands like The Killers and Franz Ferdinand, songs like the title track and "Boompop" (featuring a guest rap by Playdough of Ill Harmonics) steer toward the dance pop of Newsboys or Code of Ethics. These guys have clearly studied what it takes to make a great rock record.
As with last album, Red Umbrella generally avoids obvious Christian expressions here, yet still allows their faith to direct their themes and messages. "Prison Side" challenges the hypocrisy of throwing stones in judgment and "Intervention" is a fresh take on awaking a new generation from apathy and indifference. Later, "Crazy (All of Me)" references C.S. Lewis' Out of the Silent Planet with an appropriately cosmic reggae-ish feel, while "Babbling Brook" uses David's stand against Goliath to question our legacy on this earth, noting the difference between existence and purpose.
The album includes a halfway decent cover of The Byrds' "Turn! Turn! Turn!" (derived from Ecclesiastes 3) that gets more interesting toward the end, but it feels like filler on an album that amounts to a scant 32 minutes—fans are probably hoping for more after four years. Nevertheless, the album's got great bang for buck with a timely sound and insightful songwriting that articulates Christian truths in new ways. Bands like Red Umbrella restore my hope in Christian rock—so long as people are willing to give them a listen.
Copyright © Christian Music Today. Click for reprint information.