Lonely for the Last Time
reviewed by Russ Breimeier

Copyright Christianity Today International

2003

1 May

COMMENTS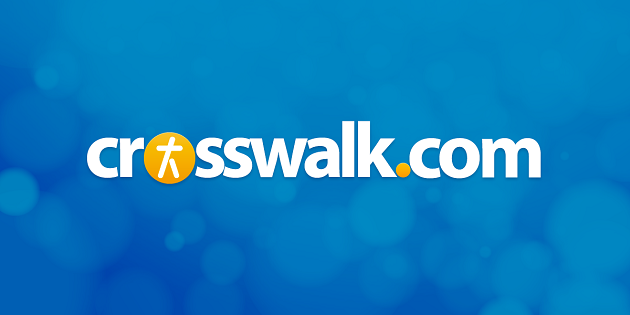 Sounds like … occasionally worshipful, melodic rock reminiscent of All Star United, Foo Fighters, Cadet, Weezer, Relient K, and The Waiting
At a Glance … not a terribly original or groundbreaking album, it's nonetheless an enjoyable and promising start made all the more impressive by the band's young age
Seven Places comes to us from southern Oregon, where lead vocalist Seth Gilbert and his younger brother Jeffrey on drums joined up with guitarist Tyler Jones and bassist Donnie Vizzini to lead worship for their youth group at Calvary Church. Response to their melodic rock sound was positive, and their songwriting grew beyond simple worship songs, leading to a record deal with BEC Recordings. You can really tell this band has the label's full support for their debut, Lonely for the Last Time, by the words in the press releases, the top-notch production of in-house producer Aaron Sprinkle (Kutless, Anberlin, Holland), the tours with Kutless and Jeremy Camp, and even the gorgeous album cover that evokes the old "Footprints in the Sand" poem.
What stands out most about Seven Places is their maturity. This is a band with members who just recently graduated from high school, yet they have a clear sense of purpose to be ministry driven. Inspiration for their name comes from a message (which you can hear in the album's closing track) that indicates the seven places from which Christ bled to save us from our sins: head, hands, feet, back, and side. Compared to most other young Christian garage bands these days, Seven Places is very talented and evangelical without sounding amateur or inane.
That doesn't mean that their sound is particularly original or creative in the slightest, but Seven Places nevertheless sounds good. This is the same sort of melodic indie rock you'd expect from Foo Fighters (Seth even looks a lot like Dave Grohl), Cadet, Weezer, and Relient K. The lead single is a simplistic, though catchy, worshipful teen anthem called "Everything": "There's no greater love I know/Than the love for me You've shown/There's no shadow of turning, and I am yearning/Where can I go?/There's none like You." Their next single will be the equally catchy "Landslide," a worshipful song of surrender in response to the change Jesus makes in our hearts. The exciting "It Might Be Today" looks forward with hope to Christ's return, and the infectious melodic rocker "Into Your Heart" declares intentions to live according to God's will.
"Thinking It Over" has an '80s pop/rock influence to it, reminiscent of "My Best Friend's Girlfriend" by The Cars or "Jessie's Girl" by Rick Springfield." Of course, the song has less to do with complicated dating and more with choosing to follow Christ: "So could I come over and bow before Your feet/Sit in wonder how I have been received." My favorite of the album's 12 songs is the closer, a dreamy and acoustic-driven power ballad called "Little" that manages to simulate the intimacy and bombast of the Almighty to express all He's done to be with us. Its sound is much different than anything else on the album.
Monotony does become an issue by the album's end. Like a lot of youthful melodic garage bands, the sound is a little predictable and routine. "Stay the Same" sounds less impressive than the other tracks, and its phrasings are a bit awkward. In the chorus, Seth sings, "You will be the one I love, 'cause You will never change/Even if I stay the same," but then he later sings "I'm not the same." It's followed by "The Western Wall," a song inspired by a trip to Israel and written as an encouragement for those dry in their spiritual walk. Despite the different feel, it sounds very similar to "Stay the Same."
The album's power ballads are also too alike. "Like It Never Happened" is virtually the same song as Audio Adrenaline's hit "Ocean Floor": "Deep, wide, low, high, my sins have gone away/And if I'm up, down, all around, I can hear You say/They have gone away." The same sound is heard in the charming title track and the encouraging "Along the Way." I'm usually in favor of more music for your money, but Lonely for the Last Time almost feels a little too long despite its average running time. It would have benefited from more variety or else cutting a couple tracks.
None of this is to suggest that Seven Places doesn't have a lot going for them. They may not be unique or revolutionary to Christian rock, but they sound a lot better than you'd expect from the debut of such a young band, and they're bound to resonate with their target audience in concert. That adds up to a promising start.