Look at Me Now
reviewed by Christa Banister

Copyright Christianity Today International

2007

1 Oct

COMMENTS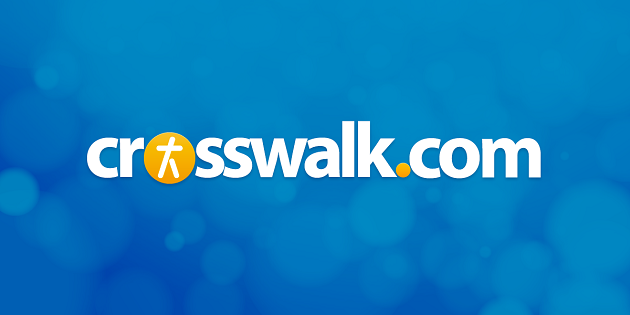 Sounds like … eclectic urban gospel reminiscent of the Winans in their heyday and Israel & New Breed
At a glance … With a soulful approach that defies expectation, Look at Me Now offers one incredible story of redemption
Track Listing
Interlude 1
Just Can't Get Enough
Pray, Praise, Fight
He Stepped In
Sing Unto the Lord
Look at Me Now
Interlude 2
You May Not Know Me
Love My Hurt Away
Can't Stop Thinkin'
You Gave Me Hope
He Brought Me Out
You Keep on Givin'
It's My Pleasure
I Won't Complain
Everyone loves a good redemption story, from the beat-the-odds cancer survivor with the green-light to give up chemo for good, to the underdog football team that scores a touchdown in the final seconds of the fourth corner. Considering the tempestuous backstory of Wess Morgan, a worship leader for Celebration of Life Church in Nashville, the musical response to his redemption is all the more profound.
Morgan grew up a preacher's kid, making rebellion all the more appealing. By 15, he was abusing cocaine. Two years later, he was charged with armed robbery and actually threatened a group of people with an axe when he was high on valium. A stint in a Biblically-based rehab program soon followed.
After pursuing college studies at a Christian university and getting married, everything seemed to be on the right course—until Morgan was tempted again by drugs. But while high on cocaine one afternoon, a car accident actually saved his life. When a driver wouldn't let him merge, Morgan started chasing him, accelerating to a speed of 85 to 90 miles an hour before hitting a concrete wall. Needless to say, life wasn't looking promising for Morgan. But his time behind bars after the accident led him to rededicate his life to Christ … for good.
Given his dramatic testimony, it's no surprise that Look at Me Now is overflowing with passion. At first glance, his poster-boy good looks and dapper bowtie suggest a goody-two-shoes, not someone with a criminal record. As they say, you can't judge a book by its cover, or gospel artists by their looks.
With a husky voice that's a cross between Michael McDonald and Israel Houghton, Morgan adeptly handles everything from gospel to blues to jazz. Much like Houghton or the Winans' brand of gospel in their heyday, Morgan isn't afraid to span the genres, whether it's the salsa-infused romp of "Sing Unto to the Lord" or the soulful Earth, Wind, and Fire-influenced "Can't Stop Thinkin.'"
The album's best moments are when Morgan sings about being set free. In "You May Not Know Me," Morgan sings out about his past substance abuse with a passion that listeners won't soon forget. His stunning vocal range shines, delivering bracing lyrics that reminds the listener just how sweet amazing grace can be.
For more about Wess Morgan, visit his official website at www.wessmorgan.com.
If you are an independent artist who would like to be considered for review on our site, please send your CD(s) and any related press materials to editor of independent artist coverage:
Christa Banister
Attn: Independent Christian Artists
300 E. 4th St. Suite 406
St. Paul, MN 55101
Due to the number of projects we receive, we are unable to cover or correspond with every artist that contributes. But we do give all submissions a fair listen for coverage consideration.
© Christa Banister, subject to licensing agreement with Christianity Today International. All rights reserved. Click for reprint information.