Lose This Life
reviewed by Andy Argyrakis

Copyright Christianity Today International

2003

1 Nov

COMMENTS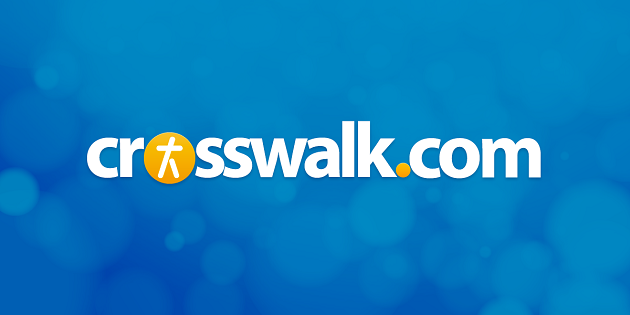 Sounds like … Euro-pop with arena-filling guitars, soul-tinged rock & roll vocals, and messages about our world's need for a Savior
At a glance … more than just a dc Talk spinoff or a side-project for its singer, Lose This Life proves Tait is for real—and likely to be around for a while
Music fans are well aware of Michael Tait's role in dc Talk, and by now they might know about his gig as frontman for the rock band Tait. Although dc Talk insists they haven't broken up and are merely taking a break, it's nice to see members stepping out on their own. All three—Tait, tobyMac and Kevin Max—released their solo debuts in 2001, including Tait's Empty. Tait and band built up their new fan base one city at a time, finding plenty of acceptance at radio and on the road.
Having a couple years to distance themselves from dc Talk's formula has only benefited Tait—bassist Lonnie Chapin, drummer Chad Chapin, and new guitarist Justin York. On Lose This Life, produced by Mark Heimerman (dc Talk, Stacie Orrico, tobyMac), the group has forged a much more aggressive modern rock sound that steers away from Empty's somewhat generic arrangements. Take, for instance, the title cut, a booming U2-inspired electro-tinged anthem about turning our lives entirely over to the Lord. Tait's fluctuating vocal tones and soulful falsetto complement a driving dance pulse. "Numb," a rally against complacency, kicks up the aggression level another notch, thanks to an industrial guitar part and haunting melodies.
Brit-pop surfaces on "Free Will" and "Heartache," developing the wintry, plugged in atmosphere of Oasis on the former and the gently orchestrated tones of Coldplay on the latter. That vibe quickly switches to funky psychedelics on "Wait," on which Tait abandons his Noel Gallagher/Chris Martin style in favor of a potent Lenny Kravitz. "Reconnecting" also falls in the Kravitz/Seal category that provides, as Tait explains, "a snapshot of a person who's tried running from God." The song should resonate with dc Talk fans, as it could be an extension of the Supernatural sessions. There's even a pair of flashbacks, as Tait covers the '80s Eddy Grant standard "Electric Avenue" and Nat King Cole's golden oldie "The Christmas Song." Such vastly different styles further demonstrate Tait's versatility, seamlessly switching from arena-filling attitude to delicate crooning.
That isn't to say Lose This Life is entirely free of the elements that made Empty sound so predictable. The longwinded ballad "Holding Out for Grace" attempts to build with the glory of U2's "All I Want Is You," but instead is steeped in Christian rock radio cliché. The repetitions of "God our God, how beautiful you are" are uneventful, and just when it sounds like the song will reach a creative crescendo, it quietly drifts to a halt. Lifeless vocals and straight-legged piano playing also weigh down "Fallen," which oversimplifies redemption with unimaginative lines like these: "And she's fallen, she's fallen in love with you/She's so holy, she's hopelessly drawn to you." The forgettable "Child" aims for a cutting-edge European beat structure, but instead sounds like a cheesy throwaway from recent Sonicflood.
Aside from those setbacks, Tait is on its way to a bright future—and credibility apart from the dc Talk brand name. Most of these songs will provide a breath of fresh air to Christian radio, and some could possibly translate well to mainstream audiences. Adopting the Euro pop/U.K. rock mindset may also help boost Tait's awareness and acceptance overseas. No matter who the record reaches, it's impressive to see the band's overall growth and commitment to be more than a side project of its lead singer, but rather a cohesive unit with promising times ahead.