Lost in Egypt
reviewed by Russ Breimeier

Copyright Christianity Today International

2008

1 Sep

COMMENTS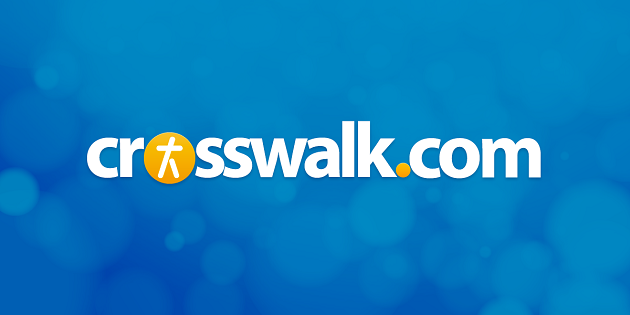 Sounds like … the electronic pop and techno of bands like Depeche Mode, Newsboys, The Echoing Green, New Order, Erasure, and at times, a lighter sounding Nine Inch Nails.
At a glance … after a nine-year hiatus, Code of Ethics successfully returns with some more electronic pop of Lost in Egypt, though the production quality is a little indie-sounding compared to the "band's" best albums.
Track Listing
Smile
People Are People
Lost In Egypt
Beautiful Lamb
Were You There
Somebody's Waiting
Perfect
Goodbye
Can't Live a Day
Something Real
Lost in Egypt (Desert Sand Remix)
After spending eight years away from the limelight to focus on worship leading and recuperation from a motorcycle accident, Code of Ethics brainchild Barry Blaze returned to Christian music in 2007 with his worshipful solo album Patiently Waiting. Now he's back to Code of Ethics … which nowadays for him is like releasing another solo album. Apparently, it's the dance/electronic component that differentiates Blaze as Code of Ethics from Blaze the solo artist, even though Code of Ethics went through a short-lived rock band phase that resembles Blaze's solo project.
Semantics and confusion aside, Lost in Egypt is in step with the electronic-pop that fans remember from Code of Ethics' 1993 self-titled release and 1995's Arms Around the World. The only thing missing is the top-notch production of collaborator Tedd T. (Mute Math, Rebecca St. James). Since this one is self-produced and independently recorded by Blaze, it has a more homespun indie quality to the sound—not bad, but not quite up to Code (pardon the pun).
Nevertheless, it's fun to hear Blaze back in his element, especially since electronica is something of a rarity in Christian music today. The single "Smile" offers simple dance-pop about the encouraging power of music and melody. There's an electronic reworking of Blaze's worship song "Beautiful Lamb," and a similarly trance-like feel to the worship song "Perfect."? All fine, but tracks like these could be characterized as the typical Code of Ethics sound and threaten to make the album too repetitive—bands like Depeche Mode and Jesus Jones demonstrated how electronic pop doesn't always have to be dance-worthy.
Thankfully, Blaze varies things up with a darker, almost industrial tone in the title track (a metaphor for being stuck in sin) and "Goodbye" (casting off the sinful self). In contrast, "Can't Live a Day" carries a more delicate electronic pop feel, while "Somebody's Waiting" uses softer dance-pop in recognition of doing God's work through missions. There's also an excellent cover of Depeche Mode's classic "People Are People" (which amazingly hasn't been tapped by more Christian artists with its message of loving others), as well as a remake of Code of Ethics' early hit "Something Real," resembling George Michael here with the soulful vocal, melody, and mix of acoustic with electronic.
Best of all, electronic music fans can try Lost in Egypt with little risk, since it's available through NoiseTrade.com—pay what you like to download it, or refer the album to five friends and get it for free. The album is easily worthwhile for such a minimal investment, and sure to appeal to anyone patiently waiting for a Code of Ethics return one way or another.
© Andree Farias, subject to licensing agreement with Christianity Today International. All rights reserved. Click for reprint information.