Love
reviewed by Andree Farias

Copyright Christianity Today International

2003

1 Oct

COMMENTS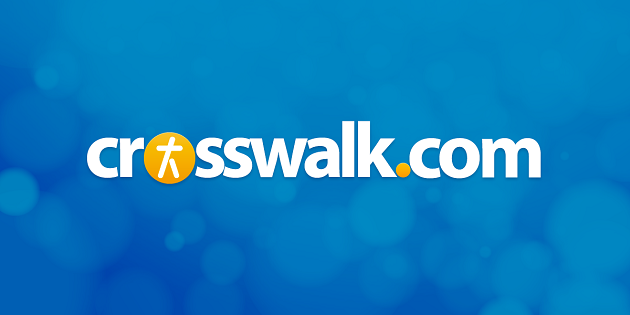 Sounds like … a more overdone version of Jimmy Eat World's Bleed American album, but definitely more progressive than emo darlings The Used, New Found Glory, and The All-American Rejects
At a Glance … though the overall sound is large-scale and well executed, its grandness makes Love an overwhelmingly monotonous listen
P.O.D., blindside, and The Juliana Theory don't seem like three bands with much in common. One band is a rapcore heavyweight, another is a fledgling hardcore outfit, and the latter is simply a post-emo rock entity. However, all three once resided under the same Tooth & Nail umbrella and have since jumped from small-label obscurity to major-label notoriety. True to their roots, the first two endured the transition faithfully and almost unchanged. But for some reason, The Juliana Theory forsook their humble indie beginnings and decided to opt for something greater and more ambitious, something more in-line with their newfound corporate status. This jump prompted them to craft their grandiose Epic Records debut Love.
The rationale behind the variation in their sound is somewhat of a mystery. Their 1999 debut, Understand This Is a Dream, experimented with emo long before it became a fad, and the simplicity of its post-hardcore indie sound made that project a pleasing introduction to the band. Then the much-lauded Emotion Is Dead followed, on which the guys really let loose by infusing the songs with synthesized elements and experimentation, sending most of the whiny emo-core antics of their past to a distant background.
With Love, The Juliana Theory somehow managed to progress without showing growth or demonstrating how creative they can get. Instead, they seem to be striving for a more "mainstream" demographic. One peek at first single "Do You Believe Me?" with its crunchy, Cure-like guitar licks and celebratory "whoa's," is enough to equate The Juliana Theory's migration from emo-punk territory to the change in sound that Jimmy Eat World endured with their Bleed American album. The only difference between the two is that the latter didn't overdo things too much, generally avoiding the "sell-out" tag that many bands acquire once they leave indie-dom.
Not that the Juliana boys have failed to assuage their old-time enthusiasts with this release. It's simply outweighed by their clear attempt to appeal to a whole new audience—evident in the searing walls of sound and big choruses that many listeners (old and new) will find disappointing. It just sounds too over-the- top. "Repeating, Repeating" is explosive from the get-go, and the post-compressed guitar tricks it pulls off may even suggest that they're emulating the sonic oomph that has made Creed very popular. Even Brett Detar's vocals could pass off as Scott Stapp's on helium, which is not a comparison to take pride in.
The rocking "Congratulations" is another example of Love's inflated sound. Over-enunciated vocals (many a time Brett sounds like he's spitting into the microphone), riffy blasts of amped-up guitars, and sing-a-long styled choruses make it seem as though all The Juliana Theory are intent on doing is destroying anything that crosses their path and conquering the world with their big rock show. But in actuality, all of this only contributes to the overwhelming feel of these tracks, which makes Love sound forced. In the end, this characteristic leaves me feeling rather indifferent and lukewarm toward the overall sound of this album. Part of me wants to love it—the guys, after all, are very adept at what they do—but the bombast of it all is ultimately a real turn-off.
On the lyrical end of things, with such an all-encompassing album title, it wouldn't be a stretch for someone to expect this outing to explore in some capacity the nature of love—divine, earthly, or otherwise—and its many virtues. However, you'd be hard-pressed to find any such references to the greatest gift of all, since the lyrical content on Love, as oblique and vague as it comes across at times, mostly gravitates toward everyday relationships, the fallibility of the human condition, and other quasi-profound prosaisms that the average listener will be quick to dismiss as half-deep, which, in all honesty, they are. Not even the bombastic closer "Everything," supposed to allude directly to 1 Corinthians 13, inspires me to love or be loved, since all it proclaims is that "Love is a reason for living, a reason for trying, a reason for life," culminating with incessant repetitions of the line, "Love is everything." Not even Brett's wince-inducing, high-pitched shriek and his displays of Poetry 101 knowledge compels me to believe what he's trying to convey, even though it's an inalienable truth that, biblically, is perfectly sound.
Depending on how many albums Epic signed them for, we can hope that Love's successor will be an album that will truly live up to the high expectations set forth by its name, and that the Juliana boys will use the resources of their label home to build on the strengths demonstrated by their previous albums, finding the perfect balance between the raw appeal of an indie and the accessibility of a major-label act.