Love Songs for My Enemies
reviewed by Russ Breimeier

Copyright Christianity Today International

2004

1 Aug

COMMENTS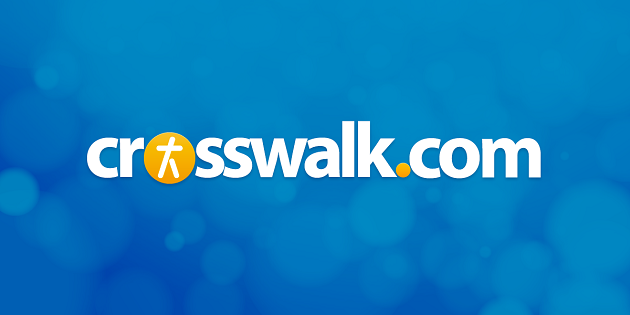 Sounds like … thoughtful alternative rock that most resembles Live, Poor Old Lu, Daniel Amos, and classic Newsboys, with similarities to fusion acts like Waterdeep and All Together Separate
At a glance … it's not always the most accessible of rock albums with the unusual vocal tone, intelligent lyrics, and an outside the box mentality to rock—but that's precisely the point with this promising debut from Not Called Common
Track Listing
Scottish Brian
Disguised as a Man
Asking When Instead of Why
Not One
Transparent
Even the Sunshine Needs a Little Rain
Prayin' & Searchin'
Couples' Skate Only
London Bridge
A Black Belt in Tongue Fu
Where Is Boasting Then?
Telling the Truth to Myself
Perhaps Today
Matthew 5:16
1 Is Sometimes Mistaken for 7
Every Prodigal's Anthem
How Can You Love Me?
Hallelujah
Abram Likes Music
It's not every day that we give feature prominence to an independent act, but then again, it's not every day that an indie band generates enough industry buzz to gain favor with Relevant magazine, Sparrow Records A&R director Chris York, head Newsboy Peter Furler, and EMI CMG president Bill Hearn. Which begs the question, why hasn't Not Called Common been signed to a record deal yet?
Maybe it's because they're committed to creating music outside the box—the sort of thing that won't get played on Christian radio, but will connect with listeners seeking more depth in their music. The band hails from the Dallas/Fort Worth area, starting back in 1999 with lead vocalist and lyricist Ezra Boggs. One by one, guitarists Greg Luce and Joel Cox, bassist Lui Pina, and drummer Chris Flynn began playing with the band as a fill-in, but ended up staying on board because of their common thirst for artful-yet-accessible rock, intelligent-yet-heartfelt songwriting, and straightforward-yet-creative expressions of faith. Taking their name from Acts 10 (specifically verse 15), the quintet has only this year released Love Songs For My Enemies, their epic 14-song debut, running more than 71 minutes.
One element that's immediately striking is the artwork. Instead of the usual booklet, Not Called Common has invested in a quality six-card system that features different cover art on each, with liner notes and lyrics on each. The "choose the album cover" gimmick has been done before, but rarely this well. Unfortunately, the lyrics are not presented sequentially from card to card, so you'll probably be shuffling as you read from song to song.
How many people actually bother to read the lyrics, you ask? You probably will in this case. Boggs has an unusual vocal quality that's not going to appeal to everyone. Though soulful and strong, it's also rather pinched and indistinct. Imagine a softer combination of Ed Kowalczyk (Live) and Chuck Mosley (Faith No More), with a little bit of David Gray, Peter Furler, and Mick Hucknall (Simply Red). That's certainly not a bad list to be compared to, but it is different. Appropriate for the band's sound, which resembles a softer and under-produced Live (if that's possible) with jazzy chords and smooth guitar licks. It's melodic and rarely too loud or overblown.
Not Called Common is strongest with their songwriting, which is thoughtfully outspoken about their Christian faith. "Telling the Truth to Myself" uses a bouncy rock shuffle to self-examine and come to grips with our sinful nature: "How many times can a blind man fall/Before he understands what is a 'ditch?'/Until his fingers caress the page/Chads and bumps defining good and bad, and telling his 'self' which is which." Smart stuff.
Or what about "Asking When Instead of Why," a song about Judgment Day that applies Scripture instead of simply quoting it: "How long with faith and patience, until I inherit the promise/Until Your pierced form is seen and touched by every doubting Thomas/Until all things work together for Your good/Until all my questions, and theirs, and his, and hers are understood?" The album's strongest potential for a radio single is the soulful ballad "London Bridge," which beautifully captures humility amid biblical metaphors, some obvious and some less so: "And I poured out my soul, leaving out no detail/Only to realize no one heard a sound/And I have seen Your mercy, and never once did I deserve it/When like London Bridge, I have fallen down."
There's a lot to praise here on Love Songs For My Enemies, but there's also room for improvement. I get wary when bands/fans start suggesting that they're the only ones who "get it." That's almost like an excuse, and it could be true of any artist, no matter how banal or creative they are. The trick is, can an artist successfully blend artistry with hooks and still intelligently appeal to a wide audience, like Switchfoot or Jars of Clay. This band still has an indie sound that won't grab everyone right away, if ever. It may take multiple listens for some to appreciate—there are good albums that are creative, and then there are excellent albums that are creative without requiring effort from the listener.
Not Called Common is nevertheless off to a strong start with their debut, recalling the passion and intelligence heard in great classic underground Christian bands like Daniel Amos, The 77's, The Choir, and more recently Poor Old Lu. It's something that's been sorely lacking in Christian music as of late, which makes this band's name all the more fitting.