Lyrics Are the Real Genius on Cannons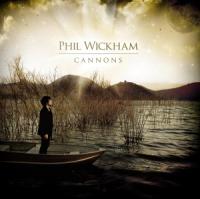 Artist: Phil Wickham
Title: Cannons
Label: INO
All artists have influences. They reference melodies, licks, song structures and rhythms that have impacted them over the course of their own artistic journeys. For INO recording artist Phil Wickham, the progressive, synth-driven sounds of British pop have clearly struck something within his soul.
On his new release, Cannons, Wickham uses such atmospheric sonics—also evident on Coldplay, U2 and Travis records—that have taken hold of him to make something completely original, melodic and beautiful. The vocals are supple and delivered with urgency.
But the real genius is in the song lyrics. Wickham observes the world with a keen eye for detail. He recognizes God in the ordinary. But he pens it in a way that captures the original inspiration of the divine moment ("Beautiful"). Wickham uses poets' instruments on Cannons: metaphor and simile abound, but it's not off-putting or flowery.
The album's gem, "Sailing on a Ship," paints a joyous picture of a seeker, one after God's heart, and the payoff found in knowing Him. Every word illuminates Wickham's desire to lead people to Christ, especially the closing track, "True Love": "Search your hearts/You know you can't deny it/Lose your life so you can find it/The Father gave His only son just to save."

© 2007 CCM Magazine. All rights reserved. Used with permission. Click here to try a free issue.

You can view Phil Wickham music videos at Godtube.com.