Matt Aragon
reviewed by Andy Argyrakis

Copyright Christianity Today International

2001

1 Jan

COMMENTS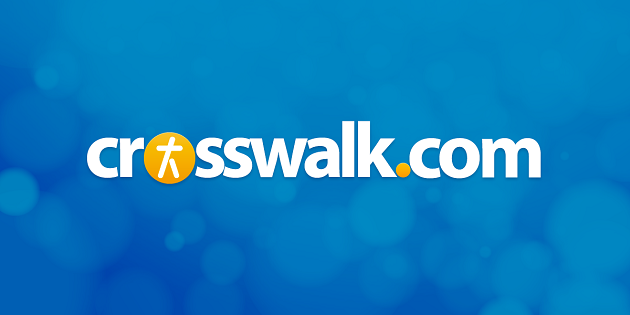 Sounds like … energetic punk rock representative of MXPX, Slick Shoes, or Fenix TX with some lyrics that go beyond the genre's typical expectations
At a Glance … the members of Dogwood are growing up and maturing with their ideas and sounds, proving they can think outside the Tooth and Nail box.
It seems a bit premature for Dogwood to be releasing a new album on the heels of their 2000 project, Building a Better Me. That project's strength, along with the group scoring studio time with a legendary producer, made the decision to record again so soon pretty easy. After touring last fall with P.O.D., the foursome caught the eye of veteran punk rock producer/engineer Ryan Greene (Fenix TX, NOFX, No Use for a Name). Dogwood has always dreamed of working with Greene, and the fact an offer was extended propelled a writing surge among the group members.
The guys hit San Francisco's lush Motor Studios to lay down the tracks for the record and created some varied sounds from their past work. Dogwood is known in Christian and underground mainstream punk circles for throwing some ripping punk rock fury onto the table, but until this record, nothing's really distinguished them from the standard Tooth and Nail formula. Group members, along with assistant engineer Adam Krammer, notes Greene, pushed the right buttons to get their creative juices flowing. In addition to tossing around ideas of incorporating classical and acoustic guitars into various songs, they also got the guys to trace back to their heavy metal inspirations, including Megadeth and Motley Crue.
The album's opening cut "1983" begins with a retro-inspired classical guitar riff. Think Fleetwood Mac's guitar pattern in "Landslide" colliding with the nostalgic message of the Smashing Pumpkins' "1979." After the introduction, the full band blasts into an aggressive alternative rock mode, while lyrically the group chronicles childhood dreams that didn't come true. "Juice" begins with a jangly electric guitar sequence backed by muffled percussion, after which the drums excel to a brisk intensity. The tune is also nostalgic in content, reflecting on songwriter Sean O'Donnell's memories of going to college full-time, as well as performing with the band on a near-full-time basis.
The title cut pays tribute to the band's longtime fan and friend, who's actually named Matt Aragon. This project is also dedicated to all the group's fans who have not only been there to support them financially, but also in companionship and prayer. One particularly prayerful song comes in the form of the untitled bonus track, during which the group strips down to a completely acoustic format. Like Hangnail on their acoustic effort, Dogwood shows their tender side to deliver lyrics such as, "I've read of all you've done for me/ Now let me do for you/ And I pray that I never lose sight of all that you've went through."
Dogwood shows additional depth and meaning on their trio of songs about witnessing to friends who aren't believers. "Singular," "Challenger," and "Reasoner" are all heart-pounding personal sketches of the guys sharing God's love with those close to them, sometimes ending in frustration. That honesty continues on "A Hope Unseen" when the group vulnerably admits their sinful state, yet still finds hope in the Lord's promises. "My hope, my promise/ You said you'd always be here, no matter what we've done and all the times we fail/ You said you would deliver us/ Not long until our hope is revealed. I'll keep waiting here for you."
The most thought-provoking song is "Lonely Road," which maintains a powerful fusion of punk beats and metal screams. The song begins on a bold note, proclaiming: "I killed the Son of God today/ I built the cross where he was slain/ My sins, the hands that held the hammer that drove the nail through his skin." Basically, the song discusses the fact that our continuous state of sin is equivalent to crucifying Christ all over again. But the times we deny him and turn away from his teachings are exactly what he died and rose for. The song continues with the triumphant realization that, "He took my sin that held the hammer that drove the nails through his skin/ He said I win/ I'm a new creation through you, created for you, by you/ So make me worth your while/ Put me to use."
With songs that thoughtful, (keep in mind most punk music doesn't usually dig that deep), as well as musical variety, it's hard to find many shortcomings on this project. The disc's only drawback is its length, clocking in at just over a half hour. Although a lot of punk bands struggle to reach a significant time span on their recordings, perhaps they should all refer to their projects as EPs rather than full-length CDs. Hopefully Dogwood's latest will be priced reasonably at retail outlets to reflect that observation, but even if you've got to pay a full-length price, the sounds contained therein are worth a listen.