Matthew Turner's Gospel Music Week Coverage: Day 3
Matthew Turner

Music and Entertainment Editor

1901

26 Apr

COMMENTS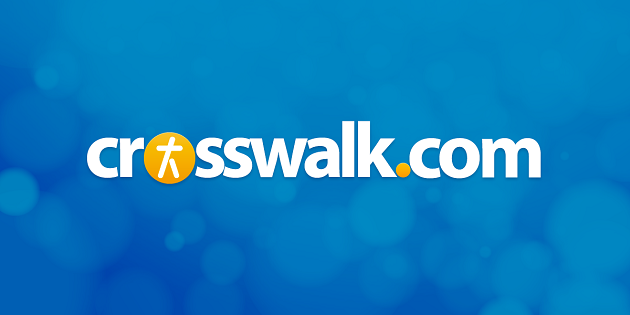 The third day of Gospel Music Week ended with a huge celebration at the Ryman Auditorium. This year marks the 25th anniversary of the founding of Sparrow Records. The evening started with a 20-minute video that celebrated every artist that had ever been signed to the record label. The artists ranged from Charlie Peacock to Steve Taylor to Keith Green to Out of the Grey and the list goes on and on.
I'm sure that every one of us could think of a favorite Sparrow band or songwriter. I was taken back to the days when Margaret Becker sang soul-rock and had crazy, curly hair or when Steven Curtis Chapman's hair was long only in the back and he was belting out "More to This Life." We saw pictures of Michael Card with hair! For me, the most touching moment was when Avalon paid tribute to Keith Green with his song, "Lord, You're Beautiful." They had the now-classic picture of Keith with his 'fro and his finger pointing toward heaven on a large screen. Artists from Nichole Nordeman to ZOEGirl to Newsboys were there to pay tribute to the past 25 years. CeCe Winans brought down the house with her song "Alabaster Box."
This morning my friends Jonathan and Daniel and I had the privilege of having breakfast with Nichole Nordeman, Jana and Sheri from Avalon and a couple of guys from the Elms. It was so cool. Come to find out, Jonathan had gone to college with Jana. You would have thought they were long lost friends. They were naming off common acquaintances like crazy. It was so funny.
I sat down with Cliff, Danielle and Todd of Caedmon's Call and spoke with them about their upcoming worship album. We chatted about the current worship scene and also about Christian doctrine and why so many artists avoid it. This band has had a positive influence on this industry. Their desire to stay low-key and avoid the flashiness of what is around is not only refreshing ... it's needed. You'll be able to hear Caedmon's perform at the Dove Awards. They'll be singing "God of Wonders."
I had the awesome privilege of meeting Pete Orta. He spoke candidly about his troubled past and how his reliance on God saved him from a life of abuse and poverty. His album doesn't come out until sometime in the summer, and it's reminiscent of Robbie Williams, Lenny Kravitz and a little bit of Michael Jackson. I can't wait to hear the full album. The songs that he performed live are amazing. Great guy with an awesome story.
Will Hunt has produced and written a dance album using Scripture and spoken word. It's called "Apt Core" and releases later this month. Will's vision and mission to reach the club
culture
is only matched by his desire to serve God with his music. I was so intrigued by his heart and passion for excellence. He is concerned about the gay community. He hopes that his music will somehow be used to inject truth into environments where truth is rarely heard. I was not excited about this project until I met Will and was personally able to talk with him. He has a beautiful spirit.
Tomorrow, I am having breakfast with Kelly Minter and preparing for the Dove Awards. It should be an exciting evening of music and artistry. I do pray that you will join us for our live coverage starting at 7 p.m. EDT. Keep checking back for updated info on the winners and losers, best- and worst-dressed, and, of course, lots and lots of fun. Keep your fingers crossed ... Jars of Clay may be joining us in chat!