McDonald's Roots Runs in a Different Direction
Matt Conner

CCM Magazine

2008

11 Apr

COMMENTS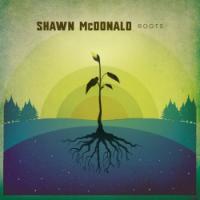 Artist: Shawn McDonald
Title: Roots
Label: Sparrow

You'll feel misled, trust me. I understand that, lyrically speaking, Roots is a reference to the spiritual theme dominant on Shawn McDonald's latest—an exploration of the soul's grounding in God. Still, you purchase a CD for the music, and Roots is hardly an apt description.
Instead, McDonald branches out with an expansive musical vision and brilliance unlike anything he's previously released. "Clarity" bursts forth with a Jason Mraz-like enthusiasm, albeit slightly overproduced. Still, the track expands McDonald's repertoire slightly into electric territory. "Captivated" follows with an orchestral opening as McDonald waxes on the surrounding world that inspires and moves him before settling into familiar acoustic ground.
"You are what I long to find to melt this cold heart of mine/ 'Cause when you are around, I'm found," McDonald admits on the seasonally sparse "Winter." It's a poetic musical turn that McDonald has proven himself so good at, time and again. "Waltz in 3" moves in a whimsical, fairy-tale sort of musical motion and showcases McDonald at the height of his sonic stretches.
Of course, such exploration leads to mistakes as well. The largely forgettable "Slow Down" makes one wonder what exactly McDonald is going for. However, Roots reaches new heights for an already impressive singer/songwriter.

Check out some great Shawn McDonald music videos at Godtube.com.



© 2008 CCM Magazine. All rights reserved. Used with permission.


**This review first published on April 11, 2008.