MercyMe Is Ready to Rock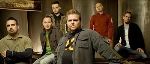 Word on the street was that MercyMe planned to rock out on their new album, "Coming Up to Breathe." But the album's finally out and we're happy to report that diehard fans don't need to get too worried.

MercyMe didn't add screams to their songs for added effect like Underoath or Demon Hunter. They didn't even crank their guitars as loud as U2 or Dave Grohl and his Foo Fighters. But things are a little louder than, say, "I Can Only Imagine."
"We just wanted to make the music we love, and it definitely came across a little more rocking than any other album we've ever done," front man Bart Millard confesses. "We really focused on up-tempo songs. … I don't think we are trying to reinvent the wheel, it's just trying to put a little more edge into what we are creating."
After four well-documented years of ups and downs both personally and professionally for the band, the album's title can't help but reflect how the band's feeling right now. Aside from "coming up for air" on a personal level, there seems to be a breath of fresh air creatively speaking, too — one that's immediately apparent on the band's catchy and confessional first single, "So Long Self."
The title track follows suit, providing an energetic, exuberant celebration of freedom, while the epic "Hold Fast" serves as a reminder of how God's presence serves as a source of strength in life's most difficult moments – something MercyMe's members know well from personal experience.
Also providing inspiration this time around were new surroundings as the project was recorded at the famous Allaire Studios in upstate New York, the same location that has served as a recording haven for Norah Jones, Tim McGraw and David Bowie in the past. Over the course of a month with producer Brown Bannister, the band did nothing more than eat, sleep and make music in the '20s-era mansion that was converted into a studio in 2001. Sounds like a good time to us!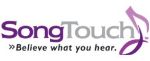 © 2006 SongTouch.com.  All rights reserved.  Used with permission.  Shop for gospel music and Christian church music downloads at  SongTouch.com.