Modern Worship Gets Soulful on The Bridge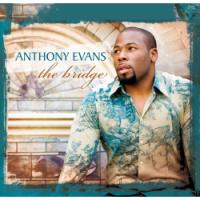 Artist: Anthony Evans
Title: The Bridge
Label: EMI Gospel
Soulful worshipper …

Already on his third album, Anthony Evans is still something of a rarity in Christian music. He has the looks of an R&B star—his biceps alone could give LL Cool J a run for his money—but he favors a slick adult-contemporary sound, akin to Mark Schultz, Mark Harris and Phillips, Craig & Dean.

The Bridge, Evans' debut on EMI Gospel, continues this precedent. This time he sets the pop sheen to lyrics that are decidedly worshipful. The fact that producer Nathan Nockels (Passion, Tim Hughes) was invited back to assist only makes sense, given his knack for handling this type of source material and his penchant for glossy confections.

It's somewhat disheartening that the bulk of The Bridge is drawn from the most cited pages of the modern worship playbook, but that's where Evans' heart lies. Thankfully, he and his backup vocalists are as soulful as ever, which adds a touch of poignancy that's generally lost on more paint-by-numbers worship recordings.

While a number of selections do little to distinguish themselves from the hundreds of versions before them, Evans doesn't always settle for the obvious, turning in a stripped-down cover of "Wonderful Merciful Savior," plus an understatedly rhythmic take on Paul Baloche's "Your Name."

It all amounts to a pleasant but ultimately conventional album. Here's hoping it's only a temporary detour for Evans as he readies new material for a disc of all-original material.

© 2008 CMCentral.com. All rights reserved. Used with permission.




Visit
CMCentral.com
now and join the single largest online community of Christian music fans on the internet. CMCentral features daily music news, exclusive interviews, album reviews, weekly devotions and feature articles written by some of your favorite Christian artists, and much more. CMCentral is also the home of the most popular Forum for Christian music fans that you'll find anywhere on the Internet. Come see what all the buzz is about!**This review first published on June 23, 2008.