More
reviewed by Russ Breimeier

Copyright Christianity Today International

2001

1 Jan

COMMENTS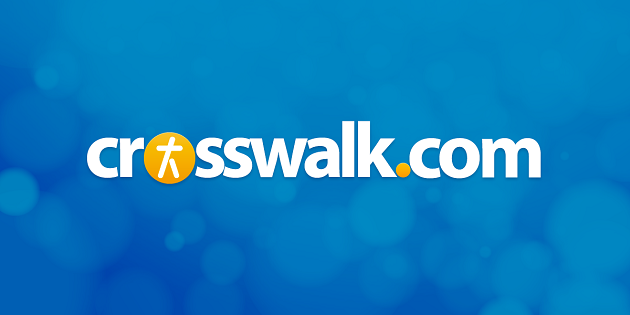 Sounds like … diva-like vocal pop with considerable rock and rhythm-and-blues influences — similar to Celine Dion and Whitney Houston, but a little edgier
At a Glance … though it only compiles five years of material, this album is bursting at the seams with goodies for both casual listeners and long-time fans.
It's too easy and inaccurate to categorize Crystal Lewis as a mere vocal diva. Sure, she has a powerhouse voice and a lot of her music could be considered standard Christian adult contemporary pop. But in recent years, Crystal has made much effort to distinguish her sound and encompass all of her musical tastes. I love that she embraces soulful rhythm and blues and heavy guitar pop as much as the basic cookie-cutter pop. She can cover pristine easy listening in one song, and then follow it with some gritty rock or heartfelt soul. Like Celine Dion, Crystal isn't content with just singing one particular style of pop music — a trap that many similar artists in Christian music fall prey to. Yet regardless of the savvy production, catchy melodies, and inspirational lyrics, it's Crystal's strong vocals that set her apart from so many other vocalists. If you like big vocal power pop, you should definitely check out Crystal's music if you haven't already. And her latest greatest-hits compilation is as good an introduction as any.
Though Crystal released a greatest-hits album just six years ago, More is well worth your consideration because it lives up to its title and offers more for your money. While so many greatest-hits albums leave out a few key tracks, there's no room for omissions on More since it only chronicles five years of material, drawing from Crystal's albums Beauty For Ashes, Gold, and Fearless. Fans can expect 11 well-known favorites, such as "God's Been Good to Me," Tommy Walker's "Lord I Believe in You," "Satisfied," and "People Get Ready … Jesus Is Comin'." Also included are well-known songs that aren't on Crystal's albums, such as "The Lion & The Lamb" from her worship leader days, and a version of "Lean On Me" from Kirk Franklin's Nu Nation Project that leaves out the other guest vocalists. Fans also will appreciate the inclusion of two remade favorites — a club mix of the worship classic, "Shine Jesus Shine," and a souped-up version of "I Now Live," which features more keyboards, a heavier electric guitar part, and a surprisingly bold rap by Crystal in the middle.
If those thirteen tracks aren't enough for you, there are also three new songs to help persuade long-time fans to pick up More. Of these, I liked the title track the best, which has a modern guitar rock/pop sound that's not unlike what you'd expect from dc Talk. "Like a Child" has a beautiful modern worship sound reminiscent of the popular ballad "Breathe," and "I Guess" is a pleasant pop song. With these new tracks, the album features sixteen songs and nears 78 minutes in length. Though it's not a total career retrospective, More gives the listener plenty to digest. As if that weren't enough of a deal for music buyers, the album also features a nifty double-folded cardboard design to include a DVD, featuring all of Crystal's music videos (including her new video for "More"), as well as a video documentary and Dolby stereo 5.1 mixes of all her songs (i.e. it sounds really good on a digital surround sound system). This album is a perfect example of how to do a greatest-hits album right — capture all the essential hits and then some, and then take it even further by offering enough incentive for long-time fans to pick up the album too. Other greatest-hits albums should be as generous as Crystal Lewis's More.