More Live
reviewed by Russ Breimeier

Copyright Christianity Today International

2002

1 Apr

COMMENTS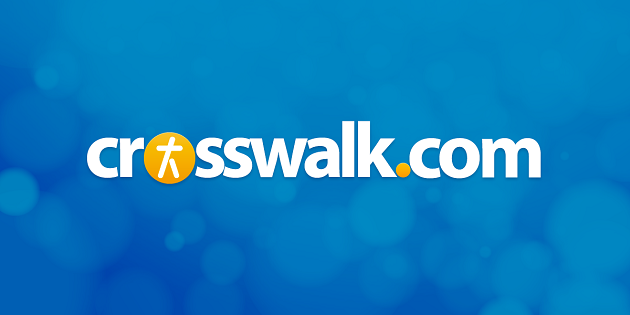 Sounds like … inspirational pop with more of a rhythm-and-blues funk/rock flavor — an edgier and more soulful Celine Dion
At a Glance … essentially a live hits album, More Live is highlighted by impressive performances from Crystal and her extremely talented band.
Crystal Lewis continues to amaze me by how she avoids the typical pop-diva formula, a sentiment I first expressed when she released her greatest-hits project, More, last year. Though she's done her share of saccharine-sweet power ballads over the years, she just as often is willing to fuse pop with more aggressive styles such as rock, funk, and R&B. Case in point, her new album More Live, recorded in her hometown of Anaheim, California. Anyone who still wants to liken Crystal Lewis to Celine Dion or Sandi Patty will change their tune after the strong funk-rock of the opener "More." (However, the rest of the album isn't nearly as aggressive as that song.) Most of the time Crystal sticks to soulful pop sprinkled with jazz and R&B, such as her hit singles "Satisfied," "God's Been Good to Me," and "People Get Ready, Jesus Is Comin'." The majority of the hits featured on her More album are present, but some of the more powerful moments appear in older songs such as "So Come" and "Lord, I Believe in You." She also shines on a few a cappella moments of worship, particularly the encore of two Andrae Crouch tunes — "The Blood Will Never Lose Its Power" and "My Tribute."
Of course, most all of these songs are available already through previous releases. The real attraction of More Live is the quality of the performance. Crystal's voice is as strong as ever (though she can sound a little whiny at times), and she's surrounded by an impressive backing band featuring three excellent guitarists (including worship artist Dicky Ochoa). Keyboardist Jyro Xhan of Juggernatuz, Fold Zandura, and Mortal also lends his talents to the project. In addition to this talented six-man band is a small gospel choir of backup singers from the Orange County community, who lend their voices to great effect on "Satisfied" and "One Man." Crystal and the producers smartly keep the in-between banter to a minimum, keeping just a few cute dialogues with the audience as well as one particularly stirring and honest challenge from Crystal to spend more daily time with the Lord.
Be warned that the track listing of the album's "17 songs" is incorrect — there are actually only 15 songs on More Live. There simply wasn't any more space on the disc for "Trust Me" and "Like a Child" as advertised. But never fear, you still get 76 minutes of music out of the deal. As with most artists, I'd sooner recommend one of the greatest-hits albums or some other previous release before this one, but this is a must-have for fans of Crystal and her music. It's an impressive album that showcases the talents of Crystal and her band, as well as the quality of the songs (many of which Crystal had a hand in writing). If anything, the most serious drawback of More Live is the regret of not seeing Crystal and her talented band perform it live in person.