More Worship for the Church on Holding Nothing Back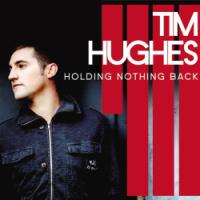 Artist: Tim Hughes
Title: Holding Nothing Back
Label: Sparrow
A veteran in the modern worship scene, UK-based Tim Hughes returns with his third release, Holding Nothing Back. Best known for instant classics such as "Here I Am to Worship" and "Beautiful One," Hughes' new album includes 11 solid worship tracks, sure to be embraced by churches around the world.
Clearly, Hughes' passion and focus is to see the church worshipping the Lord. Each of the tracks points toward God, encouraging listeners to fall more deeply in love with Him. There are several standouts, including "Clinging to the Cross," which was co-written with Delirious' Martin Smith. The song shows vulnerability with the lyrics, "Simply to the cross I cling/Letting go of all earthly things." Hughes' heart for the lost and the world around him is shown on "God of Justice," where he writes of the duty of the church to show mercy to the poor and helpless.
Holding Nothing Back stays true to Hughes' modern worship sound. With driving beats and infectious melodies, his songwriting is easily accessible to today's church. His sound could be compared to that of Charlie Hall or fellow Brits Delirious.
Hughes, who has established himself as a key worship songwriter of today's generation, continues to write great songs that lead the church to hold nothing back as they worship.


© 2007 CCM Magazine. All rights reserved. Used with permission. Click here to try a free issue.