Mosaic
reviewed by Russ Breimeier

Copyright Christianity Today International

2006

1 Sep

COMMENTS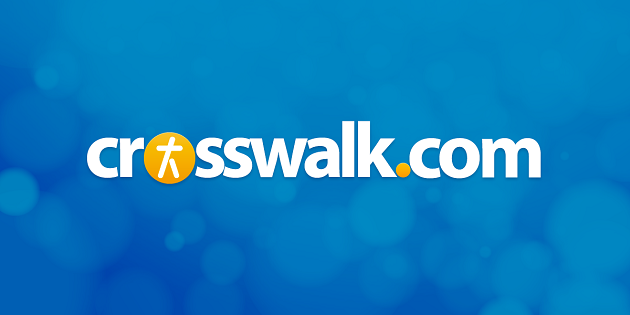 Sounds like … as weird as Danielson, but much darker with Sixteen Horsepower's gothic alternative folk style, which is like a strange cross between T Bone Burnett and Radiohead
At a glance … like most of David Eugene Edwards' work, Wovenhand's latest is dark and strange, yet still captivating with its unique sound and puzzling lyrics rooted in scripture
Track Listing
Breathing Bull
Winter Shaker
Swedish Purse
Twig
Whistling Girl
Elktooth
Bible and Bird
Dirty Blue
Slota Prow
Full Armour
Truly Golden
Deerskin Doll
Little Raven
It's unlikely you've heard of Wovenhand without first knowing a little something about Sixteen Horsepower, the '90s "goth-folk" band led by singer, songwriter, and multi-instrumentalist David Eugene Edwards. They developed an underground following outside the Christian music industry before parting ways for "political and spiritual differences," their music capsulated with 2003's Olden. Raised Baptist and the grandson of a Nazarene preacher, Edwards continues to operate as a solo artist under the guise of Wovenhand, and was recently signed to Sounds Familyre, a label related to the work of Sufjan Stevens and Danielson.
Which is appropriate, since his music is about as weird (and apparently spiritual) as Danielson's, only far darker. Mosaic, Wovenhand's third full-length release, is like a bizarre hybrid of T Bone Burnett and Kid A styled Radiohead, with a little bit of Wilco and Violent Femmes for good measure. Edwards wails and moans over an array of altered and distinctive folk instruments, creating a sound that hearkens to primal Appalachia while remaining thoroughly modern. It's a style all his own, and some will undoubtedly conclude that music this haunting and twisted sounded can't possibly be considered Christian.
Yet the lyrics are chock full of biblical references—the question is what do they all mean. The alt-Celtic styled "Full Armour" is fairly self-explanatory, drawing straight from Ephesians 6 and the Beatitudes of Matthew 5, while the prayerful "Twig" comes from the writings of St. Ambrose. Hard to figure what "Elktooth" refers to, though its chorus is a direct quotation of James 1:8—"A double minded man in all his ways unstable." That only scratches the surface with the strangeness, with "hallelujahs" and scriptural references that often seem random or stream of consciousness, and even a made-up language in the Middle Eastern flavored "Slota Prow" that resembles speaking in tongues.
Edwards could learn from 1 Corinthians 14:1-15 concerning his songwriting. But while his music certainly remains an acquired taste, there's still something captivating about his puzzling lyrics and unique sound.
Copyright © Christian Music Today. Click for reprint information.