Music of Light
reviewed by Russ Breimeier

Copyright Christianity Today International

2001

1 Jan

COMMENTS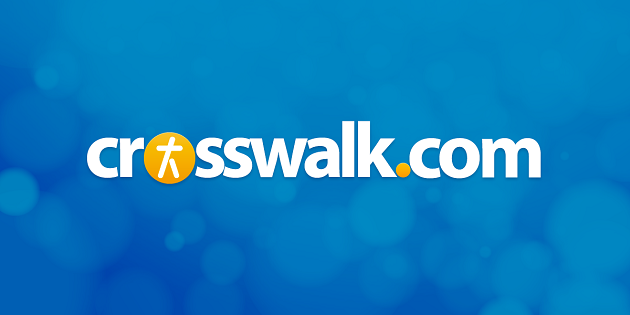 It could be said that Thomas Kinkade is to the art world what Michael Bolton and Barry Manilow are to the music world— pop artists widely criticized by the elite for being too simplistic and catering to the masses. Yet there's no denying that their work sells ("Millions of people can't be wrong"). You've almost certainly seen a Kinkade somewhere, whether it was a limited edition framed work on canvas or a copy of said work on a refrigerator magnet at your local Christian bookstore. The tiny album image here doesn't do his work justice.
Lest you think that the painter is trying his hand at music, let me explain the concept behind Music of Light. It's a marriage between the inspirational artwork of Thomas Kinkade and pop orchestral music inspired by those paintings, composed by Rob Mathes (who's worked with the likes of Celine Dion, Elton John, The Three Tenors, and many other respected artists). Additionally, Christian pop artist Michelle Tumes contributes vocals and songwriting on a few pop tracks. The beautifully packaged two-disc set features a high-quality glossy booklet with pictures of some of Kinkade's best-loved works. (I wish the pictures were larger, but such are the limitations of the packaging.) The idea is to listen to the music while checking out the artwork— an interesting concept that for the most part works.
Despite the star billing of Thomas Kinkade (who did, after all, inspire this project), the real star is Rob Mathes. His compositions are what you'd expect from a film score. If you liked Michael W. Smith's recent Freedom project or the works of John Williams and the Boston Pops, you'll get a kick out of this. The recurring theme on the recording is "For the Beauty of the Earth," which is a featured piece twice on the second disc, and is interwoven through several other pieces. It's an appropriate theme for all of Kinkade's nature paintings, but there are plenty of original songs inspired by specific paintings too. An example of how well this works is the music in "Beacon of Hope," which reflects the contrast in the painting— choppy waves, represented by a darker musical theme, next to a beautiful seaside home, represented by a more peaceful romantic theme. "Lingering Dusk" recalls the blend of American Indian chant and atmospheric pop found in mainstream band Enigma's "Return to Innocence," which is a fair comparison for much of the album's combination of programmed drum loops and orchestral arrangements. My favorite orchestral piece (and Rob Mathes' too) is the heroic and memorable "The Power and The Majesty," inspired by a painting of a powerful waterfall.
The album also contains a few pop tracks, featuring Michelle Tumes— enough so to recommend this collection to fans of her music. "Colors of Light" is a beautiful combination of orchestra and modern pop production, as good as some of the songs from her Listen album. There's also a new version of her hit "Healing Waters" (though it's not as good as the original). But the real revelation comes from the two duets with Michelle and Rob Mathes, "Author of Life" and "Shine On," which demonstrate that Mathes is also a gifted vocalist. (His voice reminds me a little of Steven Curtis Chapman). Overall the vocal music is nice, but it feels a little out of place against the orchestral music. When I first read about the project, I assumed they were using Michelle in a more Enya-like way, adding atmosphere to the orchestral arrangements. Instead, Music of Light is like listening to orchestral music and then switching over to a pop station. The music tries to ride the line between classical and pop, but never quite blends the two styles together. There's not enough synergy between them. That potential for greatness may remainuntapped, but most people won't mind since the album is so well performed.
Don't assume Music of Light is some cheesy "Strings of Inspiration" orchestral album like those pushed by direct marketing companies or cable shopping networks (where this album has been available for the past few months). It feels like a film score, except in this case the "film" is the beautiful artwork of Thomas Kinkade. Are his paintings brilliant and original? Is Music of Light exceptional and unique? Probably not in either case, but it's all unquestionably beautiful and inspiring—and it's truly sad when critics can't recognize those qualities as good art. If you like the artists involved, or if you simply like well performed pop orchestral music, you'll find Music of Light inspiring.