My Everything
reviewed by Russ Breimeier

Copyright Christianity Today International

2002

1 Feb

COMMENTS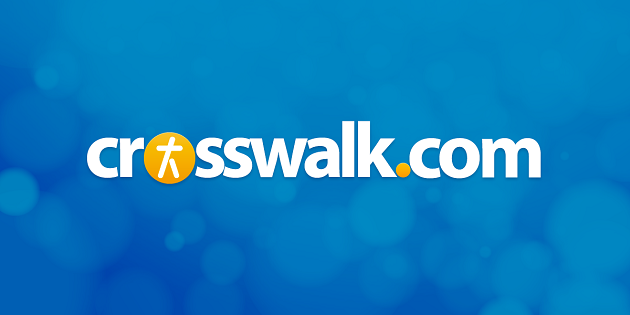 Sounds like … a blend of gospel, rhythm & blues, and pop along the lines of CeCe Winans and Kathy Troccoli
At a Glance … Helen's sound is a little dated and there's nothing groundbreaking on her new album, but it's still a pleasant pop-gospel project for fans of the genre.
Helen Baylor fans have been waiting quite a while for a new album from the acclaimed rhythm & blues singer. It's been five years since her last studio album of new material. In that time, Helen's been seeking God's guidance about where he wants her to be. Obviously, she finally felt led to record a new album. My Everything is Helen's seventh gospel recording, and her first on the Diadem record label. Because of the sense of freedom Helen felt when making the album, she enthusiastically cites it as "the closest album to my heart of any I've recorded."
There's one specific song on My Everything that absolutely floored me. The album's opening track, "Lord You're Holy," is an incredibly powerful and dramatic pop arrangement of a simple praise song that conveys the awesome glory of the Lord. It's a huge arrangement that shows off Helen's very capable vocal skills, backed by a band, a string section, and enough backup vocalists to re-enact Queen's "Bohemian Rhapsody." The song is clearly designed to herald Helen's return to recording!
The rest of the album isn't nearly as spectacular, which is not to say it's disappointing either. One of the album's more encouraging tracks is the inspirational ballad "It's OK to Cry," a song of healing Helen co-wrote. It's another one of those songs that serves as a perfect response to the 9/11 terrorist attacks: "Count it all joy in the midst of this trying situation. Be patient and stand, my child. You won't be forsaken, no. Weeping may endure tonight, but your joy will come in the morning. Be strong, this won't last long. Stay in the fight." A similar inspirational ballad, "Outside These Walls," challenges us to carry the message of Christ beyond the church on Sunday morning. It's a great message, but at times Helen uses the same wording of many other similarly themed songs. However, she does include a few tough, much-needed questions: "Do the crying know we care? Do the lonely find us there? Are we so involved, we do not hear them call? … Do they see the love of Jesus at all outside these walls?"
Surprisingly, most of the other tracks on the album have a dated sound to them. There's a funky duet with Bob Carlisle on "Harambee" that sounds like something BeBe & CeCe Winans would have recorded in the early '90s, and the soulful dance-pop of "Take It Up" also sounds like something from one of CeCe's early solo albums. The gospel classic "How Sweet It Is (To Be Loved By You)" has a nice pop-gospel shuffle to it, and "Jesus Jesus Jesus" (recently written by Rob Mathes and Aaron Neville) has a similar classic feel. The album's title cut is a duet with Marvin Winans about making Jesus the center of our lives. It, too, has a classic Winans sound to it. Worship fans may also enjoy the well-performed cover of Darlene Zschech's "The Potter's Hand." "Move Another Mountain" expresses a similar message of encouragement to "It's OK to Cry" in a ballad that sounds a bit too much like Kathy Troccoli's "Go Light Your World."
I'd say the producers have done a good job of emulating classic pop-gospel sounds for this recording, except that Helen actually got the same producers who have been creating this sound for years — Chris Harris (Anointed), Bill Maxwell (BeBe & CeCe Winans), and Mark Baldwin (Kathy Troccoli). These producers have succeeded in recapturing the sounds that worked so well on their projects in years past, but the results offer little that's new for today's listeners. Artists such as Willie Norwood and Tramaine Hawkins were served well on their recent recordings by recapturing the classic gospel-pop sound of the '60s and '70s, and creating a sense of nostaligia. Personally, I think it's a little too soon to reflect on the "classic early '90s" sound, whether emulating music from that time-frame was intentional or accidental.
Still, this is a well-performed album. Helen's voice is in great shape and her message of encouragement comes through loud and clear. My Everything isn't a particularly salient album, but it's still a good comeback recording for Helen Baylor. I recommend the album for Helen's fans and for everyone who enjoys listening to their gospel-pop albums from ten years ago.