Natalie Grant, "Inside Out" and Kirk Franklin - Dec 27 News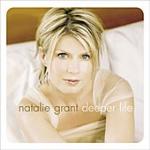 GIRL CAN SANG – If you've been living under a rock, you might not know that Natalie Grant's lungs are pretty powerful and her singing voice ain't too shabby neither.  One of this year's "Female Vocalist of the Year" Dove Award nominees, Grant releases her third project—the first with Curb Records—on February 11.  Deeper Life features production by Natalie herself, her husband Bernie Herms (Plus One), as well as Michael Lloyd (Belinda Carlisle), Tommy Sims (Toni Braxton, Babyface), and Eric Foster White (Backstreet Boys, Whitney Houston).  Here's an interesting tidbit:  "No Sign of It", track no. 12, has a hot little spot on the movie soundtrack for A View from the Top, starring Gwynneth Paltrow, Kelly Preston, and Christina Applegate.  Look for that movie and soundtrack to release in April.

INSIDE OUTSIDE UPSIDE DOWN – Sit back and tune in tonight for "Inside Out", a half-hour special from the Billy Graham Evangelistic Association geared for youth.  Jars of Clay, Kirk Franklin, and dc Talk will perform and Billy Graham will speak in the outreach special scheduled to air nationally on the WB network.  Visit www.passageway.org for local times and to request a free CD with a video presentation by Christian musicians on "Steps to Peace", plus get the ENTIRE Bible in PDF format.  Way cool.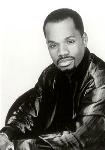 BETTER THAN NELLYVILLE – Good news comes to Kirk Franklin this month as he continues his "Hopeville Tour" with Gospel music greats Donnie McClurkin and Yolanda Adams.  The muy entertaining entertainer has been nominated for three NAACP Image Awards in the following categories:  "Outstanding Gospel Artist", "Outstanding Song ("Brighter Day")", and "Outstanding Album (The Rebirth of Kirk Franklin)".  You can catch the busy man in action on The 34th NAACP Image Awards on March 8, 2003 on the FOX network.  More details as they come….