Need Brings Back Indie Sound for Jake Smith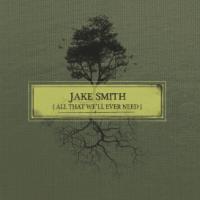 Artist: Jake Smith
Title: All That We'll Ever Need
Label: Feel Good Music
Back to indie status doesn't hurt his indie sound …
Jake Smith signed a record deal and left a record deal in a year's time and now releases an EP working toward his next full-length project.
All That We'll Ever Need is a set of basic acoustic-and-piano songs. Easily heard in a club setting, these six songs give the listener an idea of what one would hear live. Smith shows some vibrancy in his style of jazz pop on All That We'll Ever Need, and the strength of his band undergirds the simplicity of his songs. No fancy production or big arrangements are necessary when the basics so solidly carry the tunes.
The songs seem to stem from an honest, lived-out view of people, community and relationship. Album opener "Once Love" looks hopefully forward to future love, and the hymn-like closer, "People," asks to live with hope visible to others.
The possibly political "Fighting For" could be a John Mayer knock-off musically and lyrically. Two songs— "This Is Certain" and "Can't Save Your Soul"—appeared on his Rocketown album, Real, but find a more down-home approach here. Though "Can't Save Your Soul" still falters lyrically in its commentary on pop culture. Still, in the end, Smith is able to capture an upbeat view of life marked with heartaches.
© 2008 CMCentral.com. All rights reserved. Used with permission.




Visit CMCentral.com now and join the single largest online community of Christian music fans on the internet. CMCentral features daily music news, exclusive interviews, album reviews, weekly devotions and feature articles written by some of your favorite Christian artists, and much more. CMCentral is also the home of the most popular Forum for Christian music fans that you'll find anywhere on the Internet. Come see what all the buzz is about!

**This review first published on May 26, 2008.