Needtobreathe Poised for Pop-Rock Takeover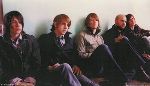 When a band's about to get signed, many of its members usually get to (happily) give up their previous gigs waiting tables or whatever side job they took to pay the bills. But in the case of needtobreathe's brothers Bear (lead guitars, vocals) and Bo Reinhart (backing vocals, guitar), there's an unconventional twist:  They actually gave up potentially lucrative careers as a football player and actor to do the music thing.
While playing for Furman University, Bear was a standout as a wide receiver. He actually holds several of the school's records for career catches, season catches and for his career punt return average and he also garnered several top honors. Keeping pace in the notoriety department, Bo made his first movie appearance in "Radio" alongside Oscar winners Cuba Gooding Jr. and Ed Harris.
But ultimately, it was music that really got them stoked for the long term. And it's that passionate resolve to pursue their craft that shines through the songs on the South Carolina-based band's debut, "Daylight." Recorded in the U.K. with Keane's producer Andy Keane, the songs are varied and accessible enough to have both Christian market and mainstream appeal and will be released to both markets through a partnership with Sparrow Records and Atlantic/Lava.
Introducing needtobreathe officially to the masses is the catchy, hook-laden single, "You Are Here," available now. And with plenty of buzz surrounding the band's arrival on the scene, it seems that Bear, Bo, Joe Stillwell (drums, percussion, backing vocals) and Seth Bolt (bass, backing vocals) could easily follow in Switchfoot's multi-format success.
Now that's something for music fans to get excited about.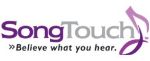 © 2006 SongTouch.com.  All rights reserved.  Used with permission.  Shop for gospel music and Christian church music downloads at  SongTouch.com.