Never Going Back to OK
reviewed by Russ Breimeier

Copyright Christianity Today International

2008

1 Feb

COMMENTS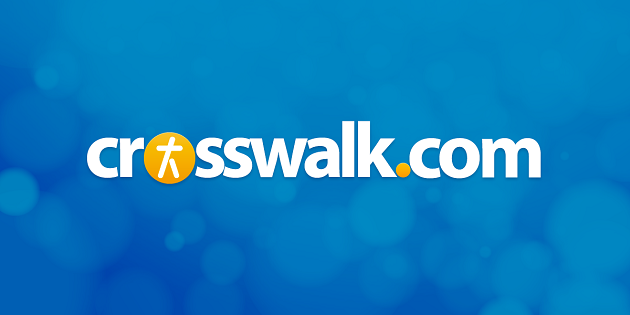 Sounds like … catchy and hook-laden pop/rock echoing Weezer, Fountains of Wayne, Coldplay,Downhere, and to a lesser extent, MercyMe and Relient K
At a glance … The Afters take a leap forward musically with their sophomore effort, but unfortunately offers very little in the way of lyrical substance
Track Listing
Secret Parade
Never Going Back to OK
Keeping Me Alive
Tonight
Ocean Wide
MySpace Girl
We Are the Sound
Falling into Place
Beautiful Words
Forty-Two
Summer Again
One Moment Away
The Afters is not the sort of band I would expect to gain acceptance in both Christian and general markets; their lyrics aren't overtly spiritual and their melodic rock style seems a little simpler than more cutting edge bands in the mainstream. I noted my skepticism in the review of their 2005 debut I Wish We All Could Win, and was ultimately proven wrong. In addition to Christian radio airplay and winning the 2006 Dove Award for New Artist of the Year, they also scored a mainstream hit with "Beautiful Love," the theme song to MTV's 8th and Ocean.
Three years is a long time to come up with a sophomore effort, though one can appreciate a band (and record label) willing to take their time for their follow-up. The Afters have since developed their skills and sound for Never Going Back to OK, produced again by Christian music veteran Dan Muckala (Brandon Heath, Mandy Moore). Things begin promisingly with "The Secret Parade," which has an air of psychedelic rock, plus the sort of stacked vocal harmonies you would expect of The Beatles, Jellyfish, or Kevin Max. Unfortunately, it's hardly worth mentioning at just 90 seconds.
This isn't to say that the rest of Never Going Back isn't enjoyable; it's just not as trippy as the prologue leads to believe. The rest is more as you would expect from The Afters—good, hook-laden melodic rock in the ballpark of the power pop of Weezer and Fountains of Wayne, and the polished AC rock of Downhere and MercyMe. Josh Havens' vocals are again terrific and the band sounds tighter than ever, having benefited from three years of touring and performances.
Three standout cuts demonstrate The Afters' range on this album. The title track is a bright, simple rocker about change and not settling for mediocrity. Gorgeous "Summer Again" is a melancholic ballad about the shifting of seasons. And "MySpace Girl" is a fun little pop/rock song inspired by the band's former bass player, who became interested in a girl he saw working at a fast-food restaurant, found her through MySpace, and eventually married her.
However, these three highlights also reveal a disappointing lack of specific lyrics to the band's overall songwriting. That title track never really explains what life was like before or after, so it's hard to assign much meaning to it. It's also unclear if "Summer Again" is a poetic expression of time, or a metaphor for seasons in a relationship. And if I hadn't told you the story behind "MySpace Girl," you could easily mistake it for a sweet sounding pop song about a stalker (not unlike "Every Breath You Take" by The Police).
How I wish this band had more substance to match their delightful sound. Considering how much flak bands like Switchfoot, Mute Math, and Relient K have taken for not being "Christian enough" in their lyrics, it's somewhat surprising The Afters are more easily embraced by believers. This album offers little beyond words about holding on to love while enduring fears and wading through tears—certainly compatible Christian themes, but they lack depth.
"Beautiful Words" is a fine song (and could pass for a slower version of "Beautiful Love"), but the title doesn't refer to the Bible as you might think, but rather a relationship: "We are words on pages that we've left unturned/An ending no one's ever heard/We are a story slowly unfolding." Initially, "Tonight" seems about reconciliation with Jesus ("Time after time I'm reminded that I fall apart when I run away from you/Even when every mistake leaves me broken and bruised, I can hold on to you"); other parts suggest otherwise ("We'll be who we want tonight … When tomorrow comes, we're gonna feel so alive.") And while "We Are the Sound" is meant to be a rocking call-to-action, it never provides a specific cause, belief, or idea we're meant to rally behind.
Rest assured, some songs touch on the band's beliefs more clearly, like "Falling into Place" ("I had to lose it all just so I could find out you were there to break my fall"). Though the title of "Forty Two" is never explained (biblical reference, or a tongue-in-cheek nod to the answer to life expressed in Hitchhiker's Guide to the Galaxy?), it obviously has scriptural inspiration: "Before you set the stars up in the sky/You came and took me aside/You told me I was part of the plan/You told me I was yours … You carry the world, you hold it in your hands." And "One Moment Away" asks what legacy we'll leave behind: "Are they gonna remember you for running away/Or saving the day from the darkness and letting your love shine through?"
With Never Going Back to OK, I have new appreciation for their broad-based appeal. But at the same time, there's still a need to improve the writing. Lyrically, this album is the difference between expressing faith subtly enough for all ears to hear, and expressing it so generically that anyone can interpret it however they will. The album is truly ear candy—enjoyable, but not quite substantive.
Copyright © Christian Music Today. Click for reprint information.