New Artist Bethany Dillon: Heir to Amy Grant's Throne?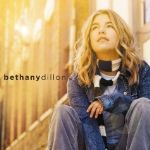 Artist:    Bethany Dillon
Label:   Sparrow
New Sparrow Records artist Bethany Dillon has all the potential of a Christian music success story. She's got the pipes to rival Joy Williams, she holds her own on a six-string like Jennifer Knapp, and she writes Christ-centered, message-driven tunes with a maturity beyond her years like Amy Grant on her way up.
Produced by Ed Cash (Bebo Norman, Kathy Mattea) and Caedmon's Call member Joshua Moore (Caedmon's Call, Silars Bald), the disc is full of upbeat pop/rock numbers written or co-written by Dillon. The strength lies in Dillon's lyrics. She addresses subjects that should resonate with a young adult audience, having clearly wrestled with the issues enough to paint an accurate picture of the struggle.
"Revolutionaries" points to the difficulties of non-conformity, namely the struggle of a Christian in the current culture. "Many have traveled this road before/ I see their tracks in the dirt/ But maybe I don't agree/ With where they are leading," she sings.
"Beautiful," a poppy, piano/strings arrangement that most Christian radio fans have already heard in heavy rotation, shows a young woman battling self-esteem issues and "fighting to make the mirror happy," as the song goes. "All I Need" covers the universal issue of loneliness and dependence upon one's Heavenly Father to fulfill the empty spaces; and the album's closer, "A Voice Calling Out," serves as an optimistic anthem to encourage the body of Christ, especially Dillon's generation, to put its faith into action and have an impact on the world.
Dillon articulates each tune with convincing conviction, and the arrangements are fine backdrops for her well-crafted songs. The only problem with this disc is that it takes a few spins to command your attention. Though each song has enough rhythm to get one's toe tapping and is well sung and nicely produced, there's no particularly memorable, overtly catchy number in the stable, except for her hit single. Dillon's cover of Amy Grant's "Lead Me On" may perk listeners ears just because of its familiar history, but her target, youthful audience may be unfamiliar with the late '80s tune. However, Dillon is surely on the right track.

© 2004 CCM Magazine.  All rights reserved.  Used with permission.  Click here to subscribe.