New Jennifer Knapp Live Disc Next Best Thing to Being There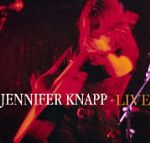 She burst onto the scene nearly a decade ago, toting a collection of raw, intimate songs and a powerhouse voice that defined a new era of Christian folk/rock music.
Since 1997, Jennifer Knapp has told countless stories of love, lamentation and longing, words and melodies wrung out of a lifetime of sorrow and joy. Her debut album, "Kansas," became an instant classic and set the stage for two other groundbreaking full-length recordings – "Lay It Down," and "The Way I Am." In all, she's sold more than a million albums, won two Dove Awards, has been nominated for a GRAMMY, appeared on the Lilith Fair tour, and has been lauded in publications such as the Los Angeles Times and People magazine.
And then, she disappeared.
Certainly, all that success is enough to make anyone tired, and word on the street is that Knapp really needed a break. Great for her, not so great for all the Jennifer Knapp fans out there hungry for something new. Fortunately, Gotee Records has discovered an archive of her live recordings, taken from the "Back Forty Tour" in the spring of 2001. Gotee will release Knapp's first-ever live recording, fittingly titled "Jennifer Knapp Live," on January 24, 2006.
The album will showcase some of her beloved favorites, including "Romans," "Refine Me," "Martyrs and Thieves," "When Nothing Satisfies," "Undo Me," and "Hold Me Now." Fans and critics alike are eagerly anticipating the project, citing the unprecedented opportunity to listen to Knapp's classics as they were at the height of her career.
Sounds like a great chance to savor the songs of one of Christian music's most celebrated singer/songwriters – not to mention one of the only ways to hear her live these days.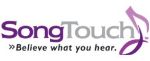 © 2005 SongTouch.com.  All rights reserved.  Used with permission.  Shop for gospel music and Christian church music downloads at  SongTouch.com.