No Greater Love
reviewed by Russ Breimeier

Copyright Christianity Today International

2002

1 Apr

COMMENTS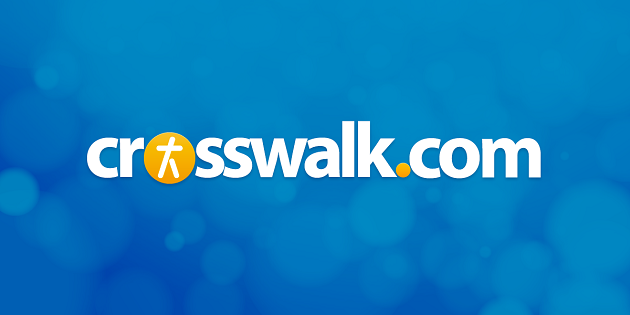 Sounds like … simple roots-rock/pop worship along the lines of Waterdeep and the Enter the Worship Circle series
At a Glance … some of No Greater Love is overly simplistic and monotonous, but the album is balanced with some true worship gems.
Those familiar at all with Glenn Kaiser know he serves as one of the pastors at Jesus People USA (JPUSA), an inner-city Christian community in Chicago. Glen's been a respected Christian artist for some 30 years now, so it's no surprise that he also has a heart for worship. Thousands of people probably are most familiar with him as the worship leader on Sunday mornings at the annual Cornerstone Festival in Bushnell, Illinois, or as an artist who's released two previous praise projects, All My Days and Throw Down Your Crowns. Many have wondered when Glenn would release another worship album. Between the requests and the Christian music industry's current infatuation with worship, I guess now seemed to be the best time! Glenn's latest worship project, No Greater Love, not only presents him with an opportunity to write and record new worship music, but also to share the wealth of talent JPUSA has been blessed with over the years. As such, this collaborative album is billed as being by Glenn Kaiser and Friends, and features several of JPUSA's worship leaders and musicians (including members of Grrr Records bands Seeds and The Crossing).
As a whole, No Greater Love starts off rather weakly but gets better as it goes. I've never been a proponent of overly simplistic and repetitive worship songs that seem to focus less on God's greatness and more on our response to it. The opening track, "None But You," was written to direct worship on the One worthy of our praise (rather than "worshipping worship"), but most of the song is simply the repetition of "I will praise you" and "I will worship none but you." The song "No Other" has a little more to say, but it too is of the "I will sing praise to you" variety. Later on in the album, "Come Before You Lord" repeats "I/we come before you, Lord" over and over again. To its credit, the song features a beautiful melody highlighted by a wonderful female vocal trio. Though simplicity in worship songwriting is important to a point, to an extreme it gives songs such as these a somewhat disposable feel, seeming unmemorable and indistinguishable from the average Vineyard worship song.
Thankfully, No Greater Love begins to bloom around track four, the title track written by Glenn. Though it's somewhat simplistic, it presents the Gospel plainly and puts the focus on Christ's deep love for us — plus it has a strong classic-rock-ballad sound to it that almost makes it hymn-like. Another simple-but-effective track is the closer, "God in Sky Above," which works as a doxology, praising the eternal and triune God with a sublime roots-pop arrangement and featuring simple percussion and a steel guitar. There's also "Come Behold," a simple and repetitive but fun song of praise that works because it's clearly designed to get people to sing along instantly. You probably can expect Glenn to use this one while leading worship at Cornerstone.
There are four particularly excellent worship songs on No Greater Love. Glenn's love of Celtic spirituality is clearly expressed in the Irish-sounding "Lord of the Wind and the Waves," a song with a melody similar to Twila Paris' "We Bow Down" and text like a modern psalm that praises God for his strength and comfort in the midst of our storms. The lyrics read: "You're the Lord of the wind and the waves / Master of all that exists / faithful and true, you do as you do / whether I struggle or rest." I also enjoyed "The Exchange," a wonderful title for a song that recognizes all good gifts come from the Lord and that we, in return, pledge our lives to him and his will. There's a terrific "Communion Song" that captures the intimacy and meaning of Holy Communion with a beautiful arrangement and very little text: "Break me like the bread that night / fill me with your holy wine / teach me what it means to die / a holy, pleasing, living sacrifice." Finally, there's the magnificent worship of "I Bow," which has an Appalachian folk-music sound to it with multiple verses and a memorable chorus. The song gradually sweeps into a rocking bridge and features a stunning electric guitar solo. Superb guitar work abounds on this album, and I'm happy that, unlike other worship artists these days, Glenn Kaiser and Friends clearly aren't afraid to worship with their instruments as well as their voices.
Overall, No Greater Love is a pretty good roots-pop/rock worship album, occasionally surpassing the usual Vineyard project. It's only because of the monotonous moments that I found myself hoping for something a little more thoughtful and original, such as Caedmon's Call's In the Company of Angels, the Enter the Worship Circle series, or Waterdeep's You Are So Good to Me. All of those are similar-sounding projects that represent more interesting expressions of worship and artistry. Still, because this is a collaborative project with different songwriters of different skill levels contributing throughout, it's not surprising that this album is a little bit hit-and-miss. There are enough "hits" here for me to recommend No Greater Love to fans of earthy and passionate worship music.