Nothing Is Sound
reviewed by Russ Breimeier

Copyright Christianity Today International

2005

1 Jan

COMMENTS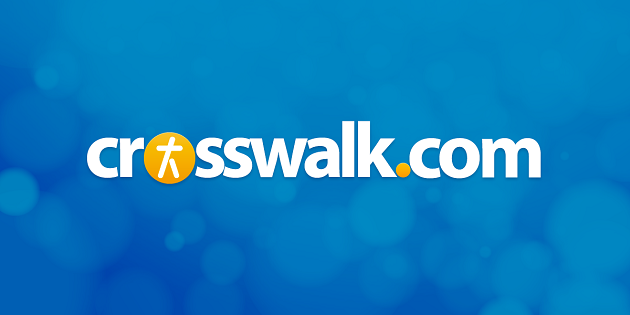 Sounds like … a melodic mix of alternative rock and power pop that most resembles bands like Weezer, Mae, Foo Fighters, Lifehouse, Jimmy Eat World, Sanctus Real, and Smashing Pumpkins.
At a glance … assuming you enjoyed their crossover breakthrough The Beautiful Letdown, Switchfoot's latest is another smartly rocking masterpiece that deftly balances the band's sound and spirituality for a broad audience.
Track Listing
Lonely Nation
Stars
Happy Is a Yuppie Word
The Shadow Proves the Sunshine
Easier Than Love
The Blues
The Setting Sun
Politicians
Golden
The Fatal Wound
We Are One Tonight
Daisy
Obviously no single album is going to satisfy everyone's musical tastes, but rock can be especially tricky. Go too far with sophistication, and you lose the average listener. Make it too simplistic, and people will say it lacks substance. Too hard, it becomes metal; too soft, it's suddenly considered pop. Look back through the history of rock and you'll find that the bands with tremendous cross-demographical success—the Coldplays, U2s, and Beatles of the world—fulfill Goldilocks's proverbial "just right." In short, it's a balancing act.
This is partly why everyone from teeny-boppers to middle-aged rock fanatics has recently fallen for Switchfoot. It was just over two years ago when they released The Beautiful Letdown and toured the club circuit, as fans quietly hoped for a mainstream breakthrough. After selling 2.5 million copies, the Southern California band officially arrived, going from a smart garage rock band to one of the most popular bands in music today. Now the question is, will they go the distance? Nothing Is Sound suggests they can.
Great bands are the hardest to succinctly compare because they learn from their musical influences rather than simply emulate them, and thus uniquely vary their sound. Switchfoot resides in the broad modern rock spectrum, playing as hard as Foo Fighters or Smashing Pumpkins while retaining a keen sense of pop melody like Weezer and Mae. They impress sonically as a tight, well-oiled machine, balancing raw guitar rock with polished production. You'd never guess that much of Nothing was recorded in dressing rooms on the road, allowing Switchfoot to road test and develop the songs rather than rush excellence.
There's beauty to the bombast, and Switchfoot is smart enough to add little touches that cause a song to grab your attention—changeups in the second verse, frontman Jon Foreman's distinctive rock yowls, drop outs from the band, Chad Butler's thrilling drum fills, well-placed guitar distortions, differing uses of backing vocals. Such hooks work for "Stars," the album's first single about finding order amidst life's chaos, with its killer guitar riff hammering away in perfect synchronicity with the rhythm section. "Politicians," an aggressive rocker reminiscent of their last album's "Ammunition," demonstrates similar aggressive precision. "Daisy" begins like the soft acoustics of "24," only to evolve into a dramatic art rock finale. Switchfoot's softer side is on display with the encouraging "Golden" and the catchy power pop of "We Are One Tonight."
There's simply no one doing modern rock better than this on the Christian scene, and the band easily competes with mainstream counterparts. Yet while their sound is the draw, it's the skillful balancing act of the lyricism that seals the deal—yes, their faith remains intact and expressed. Rare is the Christian band that so effectively communicates to believers and nonbelievers alike with so few specific references. The title to the spacious sounding "The Shadow Proves the Sunshine"—an interesting way to say we recognize darkness because we're familiar with the light—suggests its message to Christians without resorting to cliché, offering a Psalm-like blend of melancholy and hope: "Oh Lord, why did you forsake me?/Oh Lord, don't be far away/Storm clouds gathering beside me/Please Lord, don't look the other way."
As might be surmised from the title, Nothing is ecclesiastical in scope, exploring false security and the pursuit of true happiness. "Blessed is the man who's lost it all," declares Foreman in "Happy Is the Yuppie Word," which draws its title from an interview with Bob Dylan in which he noted it's better to be blessed than happy. "Easier Than Love" decries the culture's misguided trivialization of sex, while "Lonely Nation" notes that society has become more isolated despite technological advances. "Politicians" doesn't exploit partisan divisions as much as state that we answer to a power higher than those of this fallen world.
A glimpse of grace is found in "Daisy" when Foreman sings, "Who will take the blame?/For all redemptive motion and every rainy day, he gives himself away." In "The Fatal Wound" and "The Blues," Foreman looks ahead to kingdom come—"when the world caves in"—with an appropriate mix of sadness and joy. The same is true with "The Setting Sun," with dreams of escaping the world's ugliness: "My hope runs underneath it all/The day that I'll be home/Finally back where we belong/Finally free, it's gonna take you to the setting sun/Let the weak say I am strong, and it won't be long/Let the right say I was wrong, and it won't be long."
Admittedly, it would be nice to see Switchfoot go beyond topics about the search for "meaning and truth in the postmodern world," though the thematic progression from Letdown to Nothing suggests they'll eventually have to. First they told us there's more to life than existence, now they've clarified that satisfaction is not found in the stuff of this world. If Letdown didn't impress last time, this similar project probably won't win you over. But legions of fans will find Nothing Is Sound to be as good the last, if not better, thanks to melodic rock prowess and intelligent lyricism, and that should suit them "just right."
Copyright © Christian Music Today. Click for reprint information.