Nothing Left to Lose
reviewed by Russ Breimeier

Copyright Christianity Today International

2006

1 Jan

COMMENTS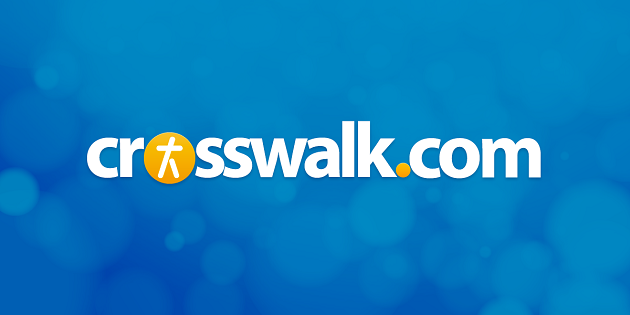 Sounds like … an unlikely combination of Coldplay's gentle Brit pop with the folk acoustic styling of Counting Crows, John Mayer, or Shawn McDonald, plus some occasional rapped lyrics that recall Everlast, Paul Wright, or early Beck
At a glance … this mainstream debut from Kearney is essentially the best tracks from his 2004 release Bullet, paired with seven new songs that further demonstrate his relatively unique sound, catchy melodies, and poetic expressions of faith
Track Listing
Undeniable
Nothing Left to Lose
Crashing Down
Girl America
Middle
Can't Break Her Fall
What's a Boy to Do
Wait
Bullet
All I Need
Renaissance
Where We Gonna Go from Here
Won't Back Down
No one can ever say for sure who the next big act will be when it comes the music business, but discovering such talent usually starts with discerning the leaders from the followers. Lamentably, a lot of Christian artists are set up to be followers, either emulating what's worked before in CCM or else offering a "safe alternative" to popular secular artists. The better artists, however, find a way to shape a sound that's readily identifiable, easily marketable, and relatively unique, even if it is a simple fusion of styles instead of something wholly original.
That's precisely the case with Mat Kearney, who moved to Nashville from his home state of Oregon five years ago and began writing and recording with the likes of Stacie Orrico, ZOEgirl, DJ Maj, and The Katinas before finally inking a deal with Inpop Records as a solo artist. His 2004 debut Bullet earned widespread acclaim and a nomination for GMA New Artist of the Year. It also quickly attracted the attention of Gregg Latterman, President of Aware Records (John Mayer, Five for Fighting), who was perfectly comfortable with signing a Christian artist to a mainstream deal.
Kearney's buzz comes from his gift for fresh, marketable songs that are as relevant to secular audiences as they are to Christians. The former youth pastor spent years honing his sound, searching for a way to combine his love of pop melody, guitar, and piano with rap rhymes. The result is something that probably wouldn't work for most other artists—mellow Brit pop that's eerily similar to early Coldplay (Kearney's vocals closely resemble Chris Martin's) with some rapped lyrics that recall Everlast, Paul Wright, and early Beck. Yet Kearney somehow pulled it off with Bullet, and only seems to improve on it for Nothing Left to Lose.
Fans should note that six tracks here come from Bullet, virtually identical to the originals—any re-recording and remixing done to the songs only serve to make them a bit less underground, more bright and pop radio friendly. These represent the best from the first album, perfect for introducing Kearney to a larger audience. There's the previous single "Undeniable," a poetic expression of the need for change and finding peace in God, and "Bullet," an interpretation of unconditional love as defined in John 15:13. "Girl America" is a hip-hop driven call for the country to face today's problems by embracing its Christian roots, while "Renaissance" gives examples of brokenness and heartbreak as a catalyst for seeking God. Also included are the haunting, Coldplay-esque piano ballads "Middle" and "Won't Back Down," the latter a poignant declaration of grace and surrender inspired by Johnny Cash: "Hallelujah came like a train/When all is lost, all is left to gain."
As for the album's newer tracks, it's more of the same, though Kearney seems to be downplaying his hip-hop influences in favor of even more Brit pop ambience, particularly through the addition of guitarist Paul Moak (Over the Rhine, Derek Webb).
"Wait" is simply another plea of brokenness resembling "Won't Back Down" and "Undeniable." But the title track and lead single is extremely catchy with its autobiographical expression of Kearney's spiritual journey from Oregon to Nashville, and the similar sounding "Crashing Down" offers a touching depiction of loving dependence in a relationship that seems more spiritual than earthly.
The new piano ballad "All I Need" is more romantic in nature, punctuated by low strings and anthemic guitar that eventually builds into X&Y-styled Coldplay, while "Where We Gonna Go from Here" borrows more from the alt-folk of Coldplay's Parachutes in communicating regret and uncertainty. The folksier "What's a Boy to Do" puts Kearney's storytelling on display with a gritty search for a positive male role model, while "Can't Break Her Fall" adds more hip-hop and acoustic jangle to the account of a friend coping with addiction.
Kearney won't really draw fans from the hardcore hip-hop audience, but he does succeed in making hip-hop more palatable to listeners of shoegazer alt-pop. And though his spirituality can be subtle in his songwriting, it's clearly there when you search for it, much like Switchfoot or Lifehouse. All of which demonstrates why Kearney's interesting and unclassifiable sound is so effective in bridging the sacred and secular, and hopefully making him one of Christian music's most promising artists for years to come.
Copyright © Christian Music Today. Click for reprint information.