O2
reviewed by Russ Breimeier

Copyright Christianity Today International

2002

1 Apr

COMMENTS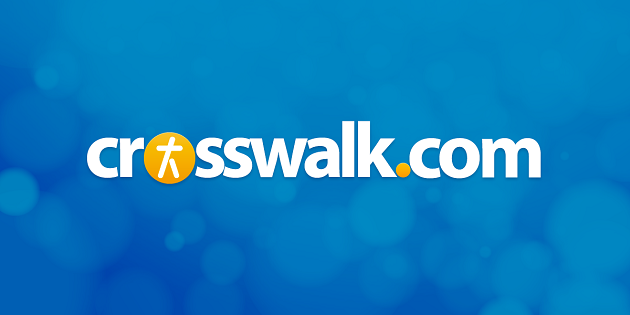 Sounds like … wonderfully over-the-top rhythm-and-blues/pop, recalling the likes of Kirk Franklin, Prince, Michael Jackson, and D'Angelo
At a Glance … Tonéx easily has got to be the most creative thing going in Christian R&B/gospel right now, and O2 is proof of that.
You may not know it, but this new album from Anthony "Tonéx" Williams II probably has been one of the most eagerly anticipated albums since 1997, the release of his last album, Pronounced toe-nay. That album was recorded in his home and distributed from the trunk of his car, yet it ended up becoming an underground contemporary-gospel smash, even earning acclaim from mainstream R&B artists such as Missy Elliot and Timbaland. Tonéx comes from a particularly musical and spiritual family — his father played sax for James Brown and Jackie Wilson, his mother sang in various girl groups, and both are ministers who lead the Truth Apostolic Community Church in California. That passion for music and ministry is all too apparent in Tonéx, who has to be the most creative artist in Christian R&B and gospel right now, and his new album O2 is all the proof you need.
Right from the album's brief opening, "Prologue," you can tell there's something extra special about Tonéx's music and production. This guy truly is working hard to create music that sounds different than anything else out there — more artistic than any similar Christian artists and more spiritual than any similar mainstream artists. If you've never heard him, imagine the modern gospel of Kirk Franklin with elements of R&B/pop artists such as Michael Jackson, Prince, and D'Angelo. I'll even go so far as to call him the Freddie Mercury of gospel music, because like the legendary lead singer of Queen, Tonéx displays a remarkable control of his voice, layering his vocals in the studio again and again. On "Seasons," Tonéx is joined by his wife Yvette, also an accomplished singer, and when they combine to re-record their vocals into a multi-octave choir, you can't help but be reminded of Queen's "Bohemian Rhapsody." The effect is used most beautifully and spectacularly on "The Beautiful Place," a portrait of heaven that not only finds Tonéx stacking his vocals into a choir, but also singing in four different languages (English, Spanish, Japanese, and Swahili). It's a truly breath-taking sound! Or check out "Tumblin'," a song about the insignificance of the barriers in our lives compared to God's power. It makes a remarkable shift from your typical smooth R&B ballad to a thunderous and glorious rock ballad, with big drum fills to represent the mountains in our lives tumbling down.
Lest you think the whole album is comprised of beautiful bombast, Tonéx does balance such songs with others that are a bit more conventional in their R&B and gospel sound. His vocal and production prowess is equally matched by his songwriting skills. Like recent albums from Kirk Franklin and Donald Lawrence, O2's 17 tracks generally deal with the need for comfort and encouragement in a fallen world wounded by tragedies such as Columbine and the 9-11 terrorist attacks. Tonéx's able to find different subjects for most of the songs and different ways to say what's already been said. The title track is a call for artists to be morally responsible with their music: "It's time to get back to the music now / It's a gift from God so be careful how you use it now / Get high off of creativity / Flaunt your craft, not your sexuality."
It's interesting to see how all the songs play into each other. Not to be confused with the well-known Beatles song, "Help!" has a rocking Prince-like edge in its exploration of recent media events and our need for God — a very cool song. This is followed by the aforementioned "Seasons," which reminds us there's a reason for all the hills and valleys in our life, and "heaven may pass away, but your Word will never change." Likewise, the smooth R&B ballad "That's When" is about prayer for God's blessings in our life, and it's followed by "Everything," which is sort of an "ask and you shall receive" response. Tonéx includes a song inspired by September 11 called "See You Again," a beautiful piano ballad that seems more genuine than most tribute songs because of its simplicity. It's appropriately succeeded by the gorgeously arranged song about heaven, "The Beautiful Place."
To me, gospel music refers to a genre of music written for the church, usually featuring a choir. With that definition in mind, I'd say Tonéx is more of a Christian R&B artist than a gospel artist, though he's clearly capable of writing for the church. His adaptation of "I Have Decided" and his first single, "God Has Not 4got," both have a gospel-flavored melody, and they also feature a choir (albeit, a choir of "Tonéx"s). This guy has an amazing mastery of his singing voice, ranging from the tenderness of Aaron Neville or Michael Jackson to the charismatic ad-libbing of Stevie Wonder or Prince. Fans of the last album should know that O2 is not as over-the-top or progressive (no futuristic gospel to be found here), but I don't think they'll be disappointed. Plus, I think by toning it down a notch or two, Tonéx may earn himself a larger audience. Based on his production abilities (found here and on the upcoming Souljahz debut), I'd love to hear what he could do with a gospel choir in the studio, such as God's Property. It's an artist such as Tonéx who will be responsible for taking gospel and R&B to new creative heights. That such music is created to minister to others and give glory to God makes it all the more wonderful.