O2: Avalon Remixed
reviewed by Russ Breimeier

Copyright Christianity Today International

2002

1 Mar

COMMENTS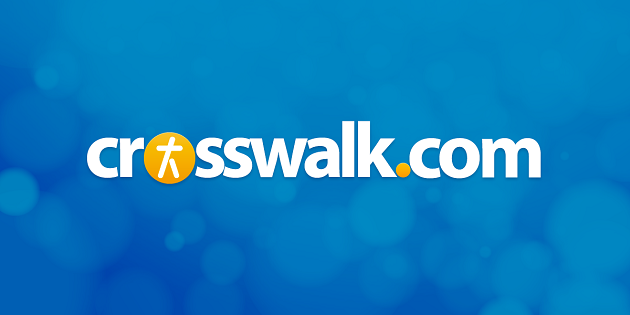 Sounds like … the upbeat songs from Avalon's three most recent albums get the Euro-dance remix treatment
At a Glance … the reinterpretations of Avalon's songs are hit and miss, but the quality of the remixes are excellent.
Avalon's as busy as ever. Their recent album Oxygen isn't even a year old, yet it's already spawned five #1 Christian pop singles. The vocal quartet is still in the midst of the spring leg of their first headlining tour, and two of the members (Janna Long and Jody McBrayer) are releasing solo projects this fall. On top of all that, Sparrow has released O2: Avalon Remixed, a sort of companion project to Oxygen that draws from Avalon's three most recent albums (ignoring their debut) and gives a host of talented DJs and mix-masters free reign to play with the group's upbeat hits. I first listened to O2: Avalon Remixed with much skepticism. The sticker on the front of the album says it's "unlike anything you've ever heard in Christian music," and the press materials tout it as "the first complete remix album in the Christian music industry." To put that fact in perspective, several Christian artists have released 30-minute remix EPs, some have released collections of rarities and remixes (like Point of Grace), and lesser-known Christian artists such as DJ Maj have created remix projects before. Avalon's album is simply the first full-length project of remixed well-known songs with a major marketing push behind it.
That being the case, the remixes on O2 are often quite impressive, including every shade of dance music (techno, trance, club, hip-hop, electronica, etc.). I was very impressed with the way many of these songs have been completely reinterpreted. "My Oxygen (Red Decibel Mix)" gives new life to the less-inspired acoustic pop sound of the original, injecting it with more of a late-'80s/early-'90s club feel. The hit single "Can't Live a Day" began life as a sugary power ballad for Avalon, but DJ Tiesto (Dido, Delerium) retools it into a pulsating dance mix along the lines of Cher's hit single "Believe." I gotta admit I like this version a lot better. Zarc Porter transforms "The Best Thing" into a frenetic Euro-club hit along the lines of La Bouche and Erasure. On "Speed of Light," Mint Royale adds ambience to the rhythm and modifies Jody's vocals to recall George Michael at his best, with an awesome bass riff reminiscent of Chemical Brothers thrown in as well. Another standout is the hip-hop dance sound of Mark Linney's "Make It Last Forever," which also features guest artist Out of Eden in a reinterpretation that sounds more like TLC or Destiny's Child than Avalon.
Purists may panic at the thought of a remix of Avalon's mega-hit "Testify to Love," and I'll admit I couldn't imagine a remix of the song being any good. Nevertheless, Tedd T. (ZOEgirl, Code of Ethics) and British DJ Andy Hunter do an impressive job, adding the vocals of ZOEgirl to the mix and successfully reinventing the song — though it does take a little while to get going. Not all of the remixes work as well. Though Mooki's groove-propelled reggae/R&B mix of "In Not Of" is certainly innovative, it'll probably sound a little too odd to some. The ethereal and Latin-tinged "Ghost Mix" of "A Maze of Grace," featuring The Katinas, seems a little too echoey for its own good. Other remixes such as "Undeniably You (Jeff Savage Mix)" and "Wonder Why (Larring Mix)" have a good beat, but they're not particularly interesting. They sound more like remix clichés.
The trick to this album is figuring out whom it's geared for. One would presume it's for Avalon fans, and I believe Sparrow knows this since this is a special limited-edition CD. If you plan on buying the album, do it right away because it's not likely to be on the shelves two years from now. However, fans need to ask themselves how attached they are to the original versions of these songs. If you really like "Can't Live a Day" as a ballad, you're bound to be disappointed by what's been done here. If you like Avalon simply because they have great voices and sing simple Christian pop songs, you might not like O2. On the flip side, non-fans of Avalon are probably going to steer clear of this album because they're expecting simple Christian pop and possibly some routine Christian-pop remixes. I think many of those listeners would be pleasantly surprised but what they'd hear on this album. It may not be "unlike anything you've heard in Christian music before," but it's certainly unlike anything Avalon has done before — and yet these are the same songs!
Unless this album represents where Avalon is heading, this is not the CD to use to introduce Avalon to the uninitiated. Perhaps Avalon is vying to become the "Christian ABBA or Ace of Base." I say go for it, since there's plenty of Christian adult contemporary available already. It'll be interesting to see if Avalon goes with this level of mix production right out of the gate on their next album. I think other dance-pop artists such as Rachael Lampa and ZOEgirl would benefit from a similar sound, especially if they want to be taken seriously by fans of mainstream dance music. Avalon's fans may meet O2: Avalon Remixed with mixed reactions (no pun intended), but ultimately I think this is a CD for fans of well-mixed dance music, offering hope that we can indeed reach a higher level of artistic quality in Christian dance music.