Oh! Gravity
reviewed by Christa Banister

Copyright Christianity Today International

2006

1 Dec

COMMENTS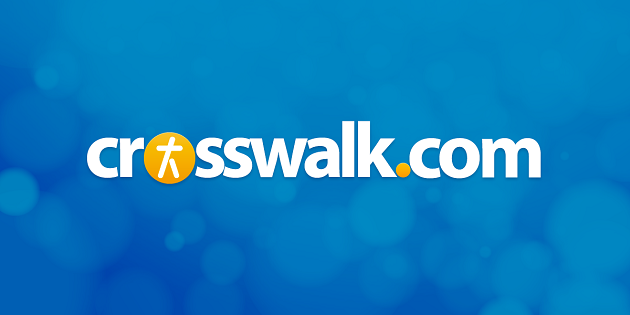 Sounds like … a mix of power pop and indie rock similar to bands like Jimmy Eat World, The Fray, Weezer, Snow Patrol, and Mae
At a glance … while many of the album's lyrical themes are similar to previous efforts, Oh! Gravity marks a new and more colorful era for the band musically
Track Listing
Oh! Gravity
American Dream
Dirty Second Hands
Awakening
Circles
Amateur Lovers
Faust, Midas and Myself
Head over Heels (In This Life)
Yesterday
Burn out Bright
4:12
Let Your Love Be Strong
While I strongly believe that Switchfoot's previous effort, last year's Nothing Is Sound, definitely deserved more commercial props than it garnered (in my opinion, stellar songs like "The Shadow Proves the Sunshine" and "Golden" would've made fantastic Top-40 radio follow-ups to "Stars"), Oh! Gravity still couldn't have arrived at a more opportune time in the band's career.
Unlike artists like that have opted for a more experimental sound after well-received debuts—Third Day, David Gray, and Jars of Clay come to mind—only to usually return to the vibe that caused all the buzz in the first place, Switchfoot has generally stuck with what works over the course of its career. And that's not a complaint, as Jon Foreman and his cohorts have served up a wide array of catchy, guitar-fueled power pop songs paired with a few exquisite, stripped-down selections. Hey, if it ain't broke, don't fix it.
But as the band proves on Oh! Gravity, there are plenty of compelling reasons to alter the already-successful formula. Longtime fans will immediately sense a change in atmosphere with the opening title track. While Switchfoot's studio recordings have always been high in quality, they've often lacked the spontaneous, frenetic energy of the band's live shows. But that's not the case with "Oh! Gravity." With guitar licks amped up (nearly) as loud as they can go, Chad Butler's crazy, almost punk-rock drumming, and Foreman's raw vocal delivery—not to mention cool piano flourishes throughout—the track almost feels like the band's playing it for you in the comfort of your living room. Ditto for the rollicking "American Dream," which also provides what could be the central thesis of the project: "I want to live and die for bigger things."
Then with "Dirty Second Hands," the band's first single, things really get interesting. At first, I wasn't quite sure how I felt about the almost alt-country direction of the song (think Ryan Adams meets Alice in Chains), but it does seriously grow on you with time.
And while it would've been exciting to hear more avant garde moments like "Dirty Second Hands," the remainder of the record favors a more raw, indie rock approach that really suits the band. The best of the mix are "Circles," which in all of its moody splendor sticks in your brain for the long haul, and the bright timbres of decidedly anthemic tracks like "Awakening" and "Head Over Heels in This Life."
Yet despite the band's adventurous spirit from a musical standpoint, the lyrical side of the coin leaves a slight case of déjà vu. While I've always appreciated Foreman's thoughtful insights and tendency to ask more questions than provide listeners with candy-coated answers, the subject matter of Oh! Gravity heavily borrows from Switchfoot's familiar existential playbook.
In terms of the band's mainstream platform, "American Dream" and "Amateur Lovers" have a wonderful counter-culture message that I'd much rather have people hearing on Top-40 radio than something like Nelly Furtado's "Promiscuous Girl" or Justin Timberlake's "SexyBack." But after a while, one begins to wonder how many different ways the band can essentially say the same thing? Right down to its name-checking of Lexus cars, "American Dream" shares a little too much in common with Christian radio favorite "Gone." Both of those songs clearly mirror the idea of "wanting more than this world's got to offer"—part of the chorus for the band's break-out crossover single "Meant to Live"—and even hearken back to the similarly themed "Dare You to Move."
That probably seems pretty picky in light of some of the less-than-exciting songwriting that's out there today. But I'd really love to see Switchfoot expand its repertoire a bit, maybe even get a little more introspective, or simply expand its thinking into a fresh direction. But even with that complaint aside, Switchfoot has proven once again why countless Christian acts want to emulate them: They do what they do extremely well and ultimately challenge people to view their priorities in life with a new lens. Output like that on a regular basis is truly praiseworthy.
© Christa Banister, subject to licensing agreement with Christianity Today International. All rights reserved. Click for reprint information.