"Ohio" - Music Review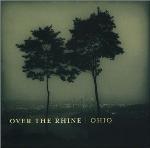 Artist:   Over the Rhine
Label:   Back Porch
The saddest songs are the happiest," sings Over the Rhine's Karin Bergquist, then suggests "the hardest truths are the easiest."
A willingness to embrace the apparent contradictions and ambiguities of existence — life's rich pageant of uncertainty and grace — has been one of the outstanding marks of Over the Rhine, a group that has made smart, elegant music for more than 14 years.
Winnowed down to Bergquist and husband/co-conspirator Linford Detweiler, the remaining duo has continued to create artful pop that slides in a variety of directions, touching down from time to time in folk, country, R&B, gospel and rock & roll. While the music is simply lovely, the mystery and beauty of Over the Rhine's compelling gifts on the 21-song, two-disc "Ohio" continues to rest in Bergquist's delicate vocals and the duo's inclination toward thoughtful, literate lyrics.
Profound in expressing its faith, Over the Rhine does not create music that fits the expectations of Christian artists. In fact, the woman in "Jesus in New Orleans," who recalls seeing Jesus, has already drunk several Bloody Marys when she says that Jesus is "still my favorite loser, falling for the entire human race." Indeed, sometimes the easiest truths are the hardest to express. 

© 2004 CCM Magazine.  All rights reserved.  Used with permission.  Click here to subscribe.