Old
reviewed by Andy Argyrakis

Copyright Christianity Today International

2003

1 May

COMMENTS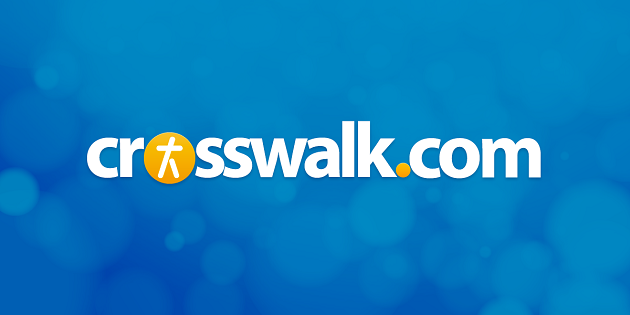 Sounds like … Starflyer 59's latest continues in its tradition of quintessential indie rock, emphasized by Jason Martin's atmospheric vocals and brooding songwriting, along with the band's ethereal acoustics
At a Glance … as the title suggests, the group members aren't as young as when they started, but instead of growing stagnant in their elevated age, the band bridges Brit pop, surf sounds, and progressive rock in its maturation process
The band name, Starflyer 59, probably doesn't mean all that much to the casual pop music fan whose primary tastes come from listening to Christian radio or reading magazines. Those with a richer appreciation for music and who have dug below the pop surface have uncovered this band's wealth of talent and ingenuity, which has only gotten stronger with its progression over the last ten years. For a group that's almost exclusively respected by an underground audience (i.e., one with low record sales and virtually no radio play), a decade in the running is an impressive accomplishment that not many high-profile acts enjoy. Besides having loyal fans to keep them afloat, part of Starflyer 59's ability to endear is its close attention to pop/rock song craft, truly a lost art form these days as clone bands are a dime a dozen.
The group's latest album, Old, is the official follow-up to its last full-length project, Leave Here a Stranger, which was preceded by a double-disc career retrospective, Easy Come, Easy Go. With all those musical offerings, Starflyer 59 demonstrates a keen ability to apply their creativity to new ideas while preserving conscious effort to retain their textured sound, which explains why the devoted always come back for more. Old is no exception, building off the melodic surf-pop vibe of the Stranger sessions, revisiting the atmospheric tussles of the band's early days, and bridging them together with progressive alternative sounds influenced by various Brit-pop acts.
Take for instance the album's lead track, "Underneath," which revolves around Jason Martin's moody vocal inflection, surf-styled beat skips, and shades of early '80s Brit-pop artists like Joy Division and The Smiths. Such shades of retro sounds resurface on the easy-going hustle of "New Wife, New Life" and the sheepish acoustic gallop of "Unbelievers." In all cases, the band steers clear of over-processed, artsy alternative kitsch (a growing trend in the mainstream market's retro revival), sticking instead to sensible and appropriately atmospheric arrangements, complemented by Martin's precise ability to crank out heartfelt lyrical simplicity.
Thematically, the record certainly lives up to its title, as musings about growing up and passing through each stage of life abound. On the tension-mounting electro/acoustic shuffle "Passengers," Martin offers a generalized account of someone distancing himself from past relationships to move into the next stage of life: "To never look back, I wanna be like passengers that wave goodbye, just wave goodbye." Speaking of life's many seasons, the title track addresses how it feels to move from one age bracket to the next (such as teenagers reaching their twenties), leaving youthful innocence behind for the stressors and pressures of adulthood: "Stress in your life, it's when you beat untrue/There's been nothing new forever, the look in your eyes/ You look twice your age/You've been almost through forever."
Even more striking is the disc's theatrical finale "First Heart Attack," which sounds as though it were lifted from Pink Floyd's late '70s/early '80s catalog, giving Old its most liberal dose of experimental exploration—interestingly enough, this album's cover mirrors that of Pink Floyd's greatest hits collection, Echoes. The track talks about the pain of losing friends and witnessing failed marriages of friends, revealed in several sad and sobering metaphors: "It's when I have my first heart attack and I can't even breathe … I know you wouldn't lie that I'm on my last beat."
Such lyrical examples are obviously brimming with emotion, drama, and imagery, but those who like straightforward messages will probably not take to Starflyer's abstract expressions. The words are laced with poetry and euphemisms, leaving the listeners to paint their own pictures of the subject at hand. As such, those searching for specific references to Christianity and spirituality in general on Old should look elsewhere—it's virtually non-existent within this disc's context. Those with broader tastes in Christian music, however, will appreciate the ten provocative tracks, which not only show Starflyer 59 improving with age, but reflect their sound's timelessness as well.