Old Soul for New Voices
reviewed by Russ Breimeier

Copyright Christianity Today International

2002

1 Jan

COMMENTS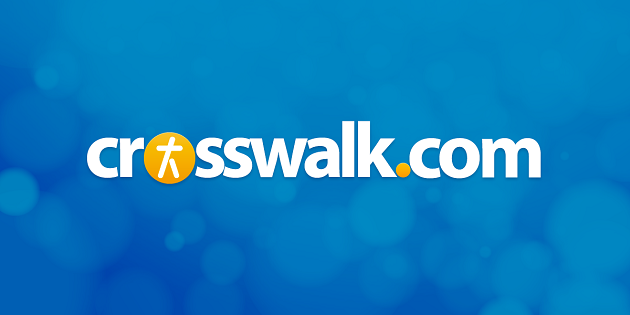 Sounds like … what you might get if Darius Rucker of Hootie & the Blowfish were a worship leader performing classic hymns and gospel songs
At a Glance … a very enjoyable and soulful take on gospel classics, highlighted by skilled vocalists and instrumentalists.
This is the third installment in BEC's Any Given Day worship series. Last year BEC released the second one, called Earth to Heaven, which featured garage pop band Cadet performing several worship favorites and a few originals. This new album, like the first one, features worship leader Andy Bray (a close friend of Jason Carson, ex-drummer of The Supertones). Although the first Any Given Day album didn't have much originality, I really enjoyed Andy's covers of the worship songs. He sounds just like Darius Rucker of Hootie & the Blowfish, and his worship arrangements have a similar soulful roots-rock sound to them. If you happened to listen to or buy the first Any Given Day, then you know what to expect of Old Soul for New Voices.
The difference on Old Soul for New Voices is that it focuses less on contemporary praise and worship, and more on classic gospel and hymns. The soulful pop/rock style of Andy and his worship team is the same as that of his first album, it's just the source material that's a little different. Highlights include a fusion-jazz cover of Curtis Mayfield's classic "People Get Ready" and a great cover of the well-known standard "You'll Never Walk Alone" from the musical Carousel. Some of the more interesting arrangements include a lounge-jazz version of "Just a Closer Walk With Thee" and an upbeat gospel cover of "How Great Thou Art," which features a cute off-key children's choir singing along near the end. The same kid's choir can be heard on one of the album's few contemporary covers, Lenny LeBlanc's "There Is None Like You." Listeners will also be stunned by the band's amazing cover of "My Tribute (To God Be the Glory)."
There's nothing remotely new about the music and song selection on this album. But Andy Bray and company make up for this lack of originality with superb musicianship, passion, and spirit. This is a very classic-sounding worship team, consisting of a few vocalists, piano, guitar, bass, and drums — not too unlike most church worship teams. Ah, but this worship team has some skilled arrangements worked out. There are lots of subtle touches that are sure to impress other worship teams and listeners with a discerning ear — stuff such as changing the musical feel within a song or having the band put in a rhythmic fill as a single unit. These days, with more worship music available to the public than ever in human history, worship artists need to distinguish themselves from others by original compositions, or else powerful and memorable performances of familiar material. Andy Bray and his worship team accomplish the latter on this new Any Given Day project. It's an excellent performance, extremely worshipful, simple in sound, and very soulful … all part of its charm.