On My Knees: The Best of Jaci Velasquez
reviewed by Andree Farias

Copyright Christianity Today International

2006

1 May

COMMENTS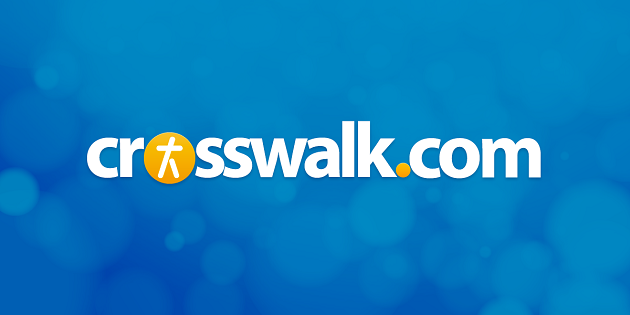 Sounds like … Celine Dion, Jennifer Lopez, Thalia, and Gloria Estefan all rolled into one, for a mixture that encompasses Top 40, Latin pop, and adult contemporary
At a glance … this best-of package contains some of Velasquez's greatest songs, but it's a bit inconclusive as a retrospective of her ten-year career in Christian music.
Track Listing
On My Knees
Un Lugar Celestial
Imagine Me Without You
Every Time I Fall
God So Loved
I Will Rest in You
We Can Make a Difference
Unspoken
Lay It Down
Speak for Me
If This World
God Loves You
Adore
Just a Prayer Away
Show You Love
Center of Your Love
Colors of My Heart (with Oleta Adams)
How time flies: It seems like only yesterday that Jaci Velasquez—a then innocent, wide-eyed 16-year-old from Houston—released the now-platinum smash Heavenly Place. That was 1996, and now the same label that first gave her a chance is releasing On My Knees: The Best of Jaci Velasquez, a career retrospective of sorts that attempts to recapitulate her hit-laden ten-year run in Christian music.
The album is billed as a "best-of" instead of a "greatest hits" disc, and while the distinction may seem like mere semantics, it still makes a difference. Because as a "best-of" collection, this disc gets it mostly right, as many of the singer's best songs made the cut: "On My Knees," "Un Lugar Celestial," "God So Loved," "Show You Love," and "Imagine Me Without You" all rightfully belong in a collection like this, regardless if they topped the charts or not (they all did). Even the underrated "Lay It Down" (off 2005's Beauty Has Grace) and rarities like "I Will Rest in You" and "God Loves You" (off the multi-artist projects Streams and the Touched By An Angel soundtrack) deserve a spot in the set—once again, not because of their popularity, but because they're where the singer sounds best. But where are "Look What Love Has Done," "Crystal Clear" or "The Angel Song"? And what about "He" and "Lost Without You"?
Still, one might think a "best-of" disc would include a few more of those "greatest hits." Indeed, it does include 12 of her No. 1 singles, but not all of them. The omission of "Flower in the Rain," among others, is downright unacceptable, and Velasquez surely has enough of them to warrant a well-rounded greatest hits package—that is, had Word been aiming for that. Meanwhile, invaluable space is wasted in selections that simply don't make sense here, like the tepid "Unspoken" and the obscure yet forgettable "Colors of My Heart." Add to that a lack of new material, minimal liner notes, and a bunch of old stock photos, and you've got a collection that's only destined for casual fans or the uninitiated.
© Andree Farias, subject to licensing agreement with Christianity Today International. All rights reserved. Click for reprint information.