On the Road to Beautiful
reviewed by Russ Breimeier

Copyright Christianity Today International

2003

1 Aug

COMMENTS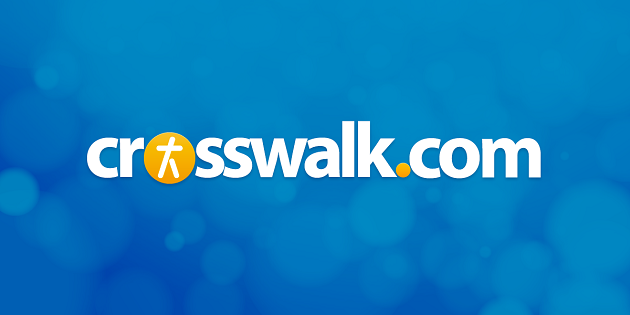 Sounds like … modern worship combining Matt Redman and Chris Tomlin with Coldplay ambience
At a Glance … there's a surprising lack of dynamic range on this album, but Charlie Hall still approaches modern worship with passion and originality
Of all the young up-and-coming worship leaders from the last ten years, Charlie Hall is one of the most recognizable, simply because he is the primary voice on the hugely popular Passion albums. Still, he's also perhaps one of today's lesser-known worship songwriters. Songs like "Give Us Clean Hands" and "Salvation" are popular in some circles, but they're not exactly burning up the worship music charts. Part of that is because his alternative pop/rock worship style doesn't always work well in typical contemporary worship services. But that sound has nevertheless gained Hall strong support among teens and young adults—and events such as Passion.
The same applies to On the Road to Beautiful. It's more alternative pop/rock, perfectly suited to a college-aged audience, with songs structured simply enough to be learned on the spot at youth events—in most cases, a simple verse and chorus with a few extra lines to be chanted or improvised in a concert setting. But while Hall's lyrics are repetitive, they aren't clichéd. There's much more substance in one of these songs than in an entire album from a less imaginative worship artist.
Thematically, On the Road to Beautiful centers on brokenness and finding comfort in the loving arms of an almighty God. The album is more piano-driven than 2001's Porch and Altar, thanks in part to Watermark's Nathan Nockels, Hall's long-time friend, producer, and collaborator. "All the Earth," an upbeat call for all the earth to praise the Lord's name, relies on a rhythmic piano hook instead of the standard acoustic guitar riff, resulting in something simple yet different. The same could be said of tracks like "Waking Up" and "I Will Overcome," the album's opener that begins with beautiful ripples of piano and evolves into a sound that crosses Coldplay with Matt Redman. The title track is a fragile prayer for comfort and help: "Father come to me, hold me up 'cause I can barely stand/My strength is gone and my breath is short, I can't reach out my hands."
The more guitar-driven tracks sound more like Hall's past work. "My Drink (I Remember You)" is a simple, Delirious-styled rocker that lyrically serves as good preparation for Holy Communion. "Swimming From the Shipwreck," an alternative pop/rock song evoking U2 and The Cure, urges us to simplify our lives by dying to selves and surrendering to Christ. "Beautiful of Heaven" is a powerful praise ballad colored with guitars, strings, keyboards, and a children's choir. "Sending," the album's alternative rocking finale co-written with UK worship leader Stuart Townend, is easily the most exciting track, reminiscent of "Salvation" with Hall asking the Lord to "channel our passions into pleasing Your heart/Come consecrate us, come and set us apart."
Still, On the Road to Beautiful has a significant shortfall: It lacks energy, making the 12-track, 55-minute album seem long. That's surprising, considering the dynamic range that producer Nockels helped shape on downhere's debut. Despite Hall's vocal and lyrical range, the overall tone never builds or subsides to create emotional highs and lows like tense confession, sweeping joy, or peaceful intimacy. "Beautiful of Heaven," for all of its lyrical and instrumental grandeur, is pretty lukewarm, and "The Rising Shout," an excellent song co-written with the great Matt Redman, never develops despite the addition of a chorus of backup singers. You would expect these songs to sweep you up in emotion by the end, as they would from a band like Delirious.
Despite its sonic dullness, On the Road to Beautiful doesn't lack passion (no pun intended). Unlike countless other alternative pop/rock worship artists, Hall breaks free from the tired-sounding modern worship mold and treads a more unique path—in this case, a more mellow and artful modern worship album. You probably won't be singing these songs at church alongside "Shout to the Lord" and "God of Wonders," but perhaps that's the point. Credit Hall for reaching a new generation of worshippers and doing so with originality.