One to Watch: Adam Watts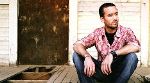 As a singer, songwriter and producer, Adam Watts is as eclectic as the music he creates. With production credits such as Jeremy Camp's "Stay" and "Carried Me: The Worship Project," Watts has returned to his musical origins as an artist.
After signing with BEC Records in 2004, Watts was given full artistic reign over his debut album, "The Noise Inside," which hit stores in November 2004. His combo of musical finesse and honest lyrical takes on life and the believer's condition brings a refreshing authenticity to Christian music.
CCM:  How would you describe your musical style?
Adam:  My stuff is a bit eclectic. I think "style" in music is like clothes on a person. The person is the song; the clothing is the style. If I'm writing a song, I want there to be flesh, bone, a heart and a soul residing in there. How the song is dressed up or produced and arranged is usually what defines its style. When I get inspired, the idea comes up with its own wardrobe.
CCM:  Is there a particular theme that emerges on your album?
Adam:  My album is like a musical journey. The theme is honesty, though there is more than one message. Each song is kind of like its own world to me. They are about how I personally react to feeling like a loser, being in love, appreciating and loving the Lord, being confused, etc. I think most of us go through the same basic stuff in life. What makes it personal is how we deal with life as it goes by us. Do we react thoughtlessly? Do we seek God? Hopefully people will forget about me, and the music will become something personal for them.
CCM:  Where do you draw inspiration?
Adam:  My inspiration comes from that place inside where emotions meet thoughts. There's a spark there that sets me on fire to write music. The best stuff comes when I suddenly feel this sort of "pregnant feeling." It's like being nervous and excited and emotionally charged up. I can tell there's a song inside. Then it's about letting it come out. Creativity is such a gift from God.

© 2005 CCM Magazine.  All rights reserved.  Used with permission.  Click here to subscribe.