Ones to Watch: Manafest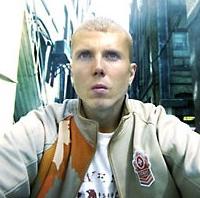 When a severe skateboarding accident left Canadian Chris Greenwood hospitalized and bed-ridden, he asked God for a new direction and then simply began filling notepads with lyrics expressing his prayers, hopes and dreams.
Once Chris – now known as "Manafest" – recovered, he began hitting open mic nights on a weekly basis, and, eventually, his passion-filled hip-hop led to a record deal with Tooth & Nail's BEC label. The resulting album, "Glory," is a musically diverse and lyrically amazing record.
Paul: How did you get into being a full-time musician?
Manafest: For about five years I was working an IT job and recording music, doing shows on the weekends. As I toured and played shows, more doors opened. It was the summer of 2005, when "Epiphany" came out, that I took a step of faith and left my job. I've been a full-time musician now for a year and a half and love it, but it's not always easy.
Paul: Your record is wonderfully diverse. Was that intentional?
Manafest: I've always loved both rock and rap music and just wanted to play with both styles. I find playing both rock and hip-hop lets me experiment more, and I can express myself in more ways than I could by just doing one style of music. I tour with both rock acts and hip-hop acts, and that lets me have a larger audience.
Paul: When did "Manafest" as a name and identity happen?
Manafest: Originally, when we first came up with the name, it was just to have one because I was leaving a hip-hop group and going solo. Then, two months ago, I was flying back from L.A. to Texas and had an encounter with God. He re-instilled the vision in my heart and why I do what it is I do. Manafest to me is a hot, fiery light that shines God's glory. I feel God has called me to be a light to the world and to influence a generation through music and whatever else I do, whether skateboarding or speaking.
Paul: I love your lyrics. They're amazing. Do they come pretty quickly, or do you really work on them for a long time?
Manafest: Sometimes they come really quick when I'm inspired and have time to write the song out, and, other times, it takes me a week to get the song out the way I want it.





© 2007 CCM Magazine. All rights reserved. Used with permission. Click here to subscribe.