Open
reviewed by Russ Breimeier

Copyright Christianity Today International

2008

1 Oct

COMMENTS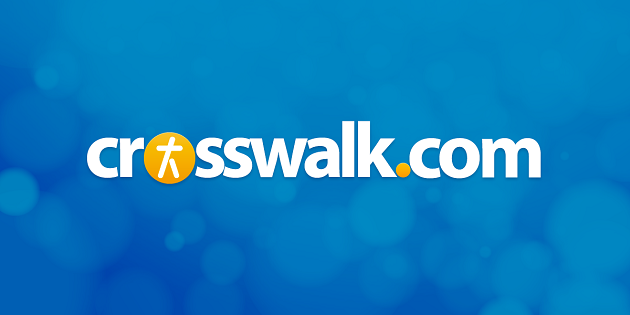 Sounds like … AC friendly pop/rock from the 4Him alum, but more artfully crafted and provocative than the work of Mark Harris and Andy Chrisman, with shades of everyone from Chris Rice and Steven Curtis Chapman to Maroon 5 and Code of Ethics.
At a glance … this long awaited solo debut from 4Him's Marty Magehee is refreshingly creative and meaningful in both songcraft and variety of pop styles.
Track Listing
The Bubble
Eyes Wide Open
Drawing Me
What's Your Story
Secrets
Leonardo
Mystery Revealed
Runaway Train
Days Go By
Whole Again
Blame Game
Sleepwalkin'
When dc Talk split up in 2001 to pursue solo careers, it was obvious the three of them would each reveal distinct musical influences. Who would have guessed that the guys in 4Him would be nearly as varied on their own? We got a small taste of this with the solo tracks on their final Encore album in 2006. As the group's primary songwriter, it wasn't surprising that Mark Harris stayed the course with similarly routine Christian adult contemporary, but Andy Chrisman stepped out with a more modern flavor in his pop style.
Still no word yet on an official release from Kirk Sullivan, presumably showing more of his soulful worship side, but Marty Magehee has now finally released his solo debut with little fanfare—and so far, he's the best of the bunch. For years, it's been said that Magehee is the most creative and artfully minded of the 4Him gang, and Open proves it. The group was rarely (if ever) this smart and personable with their writing; even some of the song explanations on Magehee's site are deep.
"The Bubble" offers some heady lyricism about the superficiality of pop culture and the media in focusing more on the temporary things instead of the eternal, while "Secrets" delves into the incremental tolerance of sin in our society. His acoustic-based "Leonardo" is an interesting (if not somewhat misplaced) response to the DaVinci controversy surrounding Dan Brown's book. "What's Your Story" recalls Nichole Nordeman's "Wide-Eyed" as a personal anecdote about being judgmental and questioning our walk with Jesus. It's interesting to hear a song like that from Magehee's unique point of view, as well as "Whole Again," an inspiring personal testimony about his battle with depression years ago.
This thoughtful songwriting approach is equally matched to an enjoyably varied pop sound. "Blame Game" begins with a guitar rock riff more reminiscent of Petra or DecembeRadio than 4Him, "Sleepwalkin'" is playfully funky, and "Secrets" has some darker electronic rock touches not unlike Code of Ethics. Magehee even offers a little rap in "The Bubble," and though it doesn't really suit him, you can't accuse him of operating on adult contemporary autopilot. Yet 4Him fans will still find traces of their beloved group in pop ballads like "Drawing Me," "Mystery Revealed," and "Days Go By"—all well-written and far more effective with other themes and sounds to play against.
With his pinched sounding falsetto, Magehee doesn't fit the typical Christian pop singer mold, but that actually works in his favor: He stands out, sounding more like Adam Levine or Brian Wilson than Bart Millard or Mark Hall. But it's his refreshing sense of songcraft that impresses the most on Open. By keeping the focus on faith-inspired ideas instead of Christian rhetoric and AC trends, Magehee has made his music more meaningful and interesting.
© Andree Farias, subject to licensing agreement with Christianity Today International. All rights reserved. Click for reprint information.