Orbit
reviewed by Russ Breimeier

Copyright Christianity Today International

2003

1 Jun

COMMENTS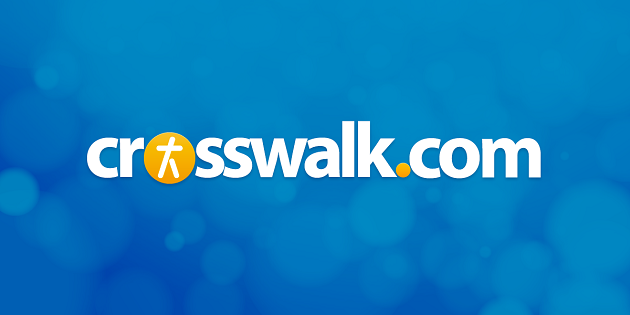 Sounds like … the modern pop/rock of artists like Plumb and Rebecca St. James at times, but more often resembles the adult contemporary pop of Jaci Velasquez, Natalie Grant, and Point of Grace
At a Glance … Orbit offers some moments of substance, but, for the most part, it's basic Christian pop dressed in new clothes
Originally from Michigan, Jill Parr has the distinction of being the first female artist signed to the recently formed Christian Records. Her debut recording, Orbit, is also noteworthy as the torchbearer for the now seemingly defunct Aluminum Records. The album was produced by that label's founder and president, Brian Hardin, and nearly all its songs were written by Brian with the aid of Aluminum recording artist Paul Alan (Nouveaux).
At first listen one gets the sense that Jill and Brian were trying for the modern pop/rock of artists such as Alanis Morrisette and Michelle Branch, or at least Plumb and Rebecca St. James. The first two tracks (the title cut and "The Long Way Home") both feature catchy programmed pop/rock sounds. As the album progresses, however, the young artist reveals herself to be more of an adult contemporary pop artist with programmed production and a voice that rivals other pop divas. More accurate comparisons would be to Jaci Velasquez, Natalie Grant, Crystal Lewis, Rachael Lampa, and Point of Grace. The second half of Orbit is mired in slow contemporary pop ballads. Whether an artist goes with the orchestrated or programmed pop sound is secondary—despite the difference in instrumentation, it's the same kind of music with artists such as these.
Thematically, the album is perfect for an unsaved friend who's still asking questions and close to making a decision about faith. The songs are transparent testimonials, some good and some not so good. The title track (also the album's first CHR single) uses the now extremely tired cliché of us being the satellite in orbit around God, the center of our lives. "The Long Way Home" is an illustration of our lifelong spiritual journey and the need for refreshed hope to keep us going. "Feel the Scars" is a pop ballad about the nature of faith that uses the story of Thomas's doubt as inspiration. Along those lines is "Faith," a sleepy ballad that explains the freedom and new life that comes from belief in God's promises.
There are still some promising moments to be found on Orbit. I think I was most impressed with the interesting metaphor at the heart of "County Line (Time to Say Goodbye)." The song likens surrender to Christ with running away from a dead-end town, in effect likening our sinful nature to a comfortable home. No, it doesn't condone becoming a runaway, but it is a unique perspective on a typical theme. "Another Revolution" combines pop elements of Natalie Grant and Point of Grace for a song that takes God's perspective to encourage us with his love and unfailing presence: "I don't want to be another word in your story/I want to be the theme/I don't want to be just another face in your crowd/So watch the world."
The album's first AC single, "This I Know," uses the familiar children's hymn as inspiration behind a ballad to turn to the Lord in times of trial: "This I know/I'll be by the fire when cold winds blow/This I know/Let the rains fall around me and the rivers of uncertainty flow/Jesus loves me, this I know." Another AC ballad, "Bleed," offers some surprisingly vulnerable words of brokenness and uncertainty in an outpouring worthy of the Psalms: "I'm helplessly wondering if You're taking my heart for a ride/Cause all of this pain I feel comes from doing what's right/Still I try/But if I bleed tonight, then will it be alright?" There's also a cover of Sting's 1993 pop hit, "If I Ever Lose My Faith in You," which those familiar with the song will recognize as a rather impressive declaration of faith in an unchanging and ever present God. Jill's vocals reach some impressive heights, but the production of it is predictable—you can imagine a Christian artist like Point of Grace covering it the same way within the last ten years.
There's an uncomfortable tendency in Christian music to over-market an artist to multiple audiences. It used to be that Jars of Clay, Michael W. Smith, and Rebecca St. James were shopped to different radio formats because they did indeed write songs that fit pop and rock radio. In Jill's case, as with other recent new artists, it feels as though the marketing is dictating the art. Slap a few heavy electric guitars and a thick dance beat on the track and it's ready for Christian Hit Radio. Soften the rhythm, lose the hard guitars, and you have an artist perfect for Christian Adult Contemporary.
Jill may have a hard time developing a devoted following with Orbit. It seems a little too edgy for adult contemporary and a little too bland for hit radio. Sure, there are singles created for both radio formats, but will listeners enjoy the album as a whole? Based on the qualities of the lyrics and the songwriting, Jill is more likely to resonate with the adult contemporary audience. If viewed as adult contemporary with soft electronic instrumentation, it's not bad, as long as you're simply looking for a good vocalist singing inspirational pop songs. It would be nice, though, if Jill offered more than just a pretty voice. Can she write music, play an instrument, dance, or preach? While there are some moments of substance to be found on Orbit, most of the album lacks depth. In essence, it's basic Christian pop dressed up in new clothes.