Over the Rhine's Trumpet Child Begs to Be Turned Up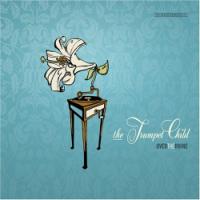 Artist: Over the Rhine
Title: The Trumpet Child
Label: Great Speckled Dog
Throughout their quietly illustrious 15-year career, the members of Over the Rhine have been critically acclaimed for their attention to detail, both lyrically and musically. The band's latest musical offering, The Trumpet Child, ups the ante, delightfully adding strings, woodwinds and, as the title suggests, horns to the mix.
Named one of PASTE Magazine's "100 Greatest Living Songwriters," Karin Bergquist and Linford Detweiler, the married core of the band, ease through 11 surprisingly upbeat tracks. Following 2003's watershed Ohio and 2005's magnificent Drunkard's Prayer, The Trumpet Child's beginning line perfectly introduces the listener to its theme: "I don't wanna' waste your time/With music you don't need." The title track poetically cites the band's personal beliefs: "The trumpet child will riff on love/Thelonious notes from up above/He'll improvise a kingdom come/Accompanied by a different drum."
Packed full of penetrating lyrics and poetic arrangements, Bergquist's wonderfully easy vocals and Detweiler's gospel-infused keys, Over the Rhine is all over this record, issuing plenty of what loyal fans expect. Whereas understated arrangements and moody music has urged quiet listening in the past, The Trumpet Child begs to be turned up. It may take a few spins to fully endorse Over the Rhine's lighter side, but it is well worth the effort.





© 2007 CCM Magazine. All rights reserved. Used with permission. Click here to try a free issue.