"Palisade" a Candy-Coated Fix for a Pop Lover's Sweet Tooth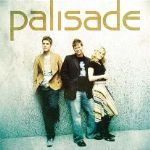 Artist:   Palisade
Label:   Fervent
Fans of FFH and Casting Crowns feast on this:  tight harmonies and hearty hooks effused into a modern worship setting deeply rooted in pop sensibility. Sound good? Then acquaint yourselves with Fervent Records' latest signing, Palisade.
After four years of touring on the independent circuit, the group has honed its vocal chops and sharpened its sound, readying a self-titled debut for the masses.
Easing through 10 original tracks and an effortless rendition of the classic hymn "It Is Well," churches across the nation may very well connect with original translations of the rookie group's radio-ready tunes in no time. Alternating lead vocals, each member fronts confidently and gives the listener a chance to become familiar with individual voices — a nice break from the often distracting tag team of typical vocal group acrobatics.
Utilizing many of the same production consistencies his own musical supergroup is popular for, up-and-coming producer and FFH front man Jeromy Deibler (Big Daddy Weave) makes a noticeable impression, albeit unoriginal at times. Uncanny vocal similarities and nuances make it difficult to distinguish one group from the other on occasion. And with the exception of stand-out cuts "You Said" and "The Closer I Get to the Cross," the songs suffer from overused lyrics and cliché phrases, often forfeiting substance for rhyme.
Even still, fans of vocal groups and worship-driven pop should find much to sink their teeth into. And with necessary growing pains Palisade has the opportunity to find its own niche in the ever-growing world of Christian music.

© 2004 CCM Magazine.  All rights reserved.  Used with permission.  Click here to subscribe.