Passing on Crime's "Albatross" Would Be an Offense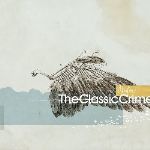 Artist: The Classic Crime
Title: "Albatross"
Label: Tooth & Nail
The Classic Crime's debut release on Tooth & Nail Records is an exercise in straightforward rock enlightenment. "Albatross" is dripping with Pacific Northwest sweat. The Classic Crime wears its Seattle influence on its sleeves while exploring the perimeters of unabashed melodic rock.
The disc's opener is engaging; "The Fight" is a full-force guitar attack. Here, the band cuts a broad swath of melody with the snotty vocals of Matt McDonald leading the way. Equally engaging is the tune "Blisters and Coffee," in which bassist Alan Clark sets up a fine groove that is flavored with heavy, melodic guitar tones. Pulling back the throttle, songs such as "Who Needs Air" drip with pop-rock orientation in mid-tempo splendor, while string nuances flavor the cuts nicely. At times, The Classic Crime even leans toward Green Day and Relient K offerings. Songs such as "All the Memories" are defined by punk guitar stylings while McDonald's gritty vocals shine.
One of the disc's finest moments comes courtesy of the feel-good vibe of "Headlights." Here the band draws back the heaviness with a slower tempo and exposes a tender undercurrent of emotion. This cut is the perfect vehicle for McDonald's falsetto, and he weaves an emotional vocal throughout.
"Albatross" is the type of debut any band would hope for. The Classic Crime delivers songs with melodic heft. Each band member is proficient on his instrument, but collectively, they unite to weave together great songs. "Albatross" is a gritty statement, and The Classic Crime articulates it well.
Go and check out The Classic Crime music videos at Godtube.com.


© 2006 CCM Magazine. All rights reserved. Used with permission. Click here to subscribe.