Pastor Scotty Smith To Release His First Book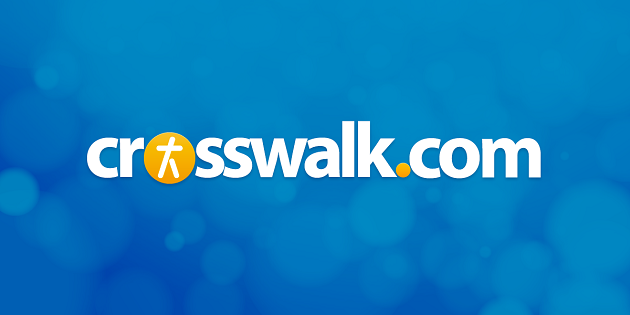 Well-known personalities such as Jars of Clay lead vocalist Dan Haseltine, best-selling author Peter Jenkins, recording artist Steven Curtis Chapman, Covenant Theological Seminary president Bryan Chapell, and many others have offered their endorsement.
In the compelling
Objects of His Affection
, Pastor Scotty relates some of his own journey from a closed, unresponsive relationship style to one that knows the delight and freedom of the love of God. The anecdotal writing coupled with poignant spiritual insights makes for a profoundly life-changing book written to guide the reader to break through barriers that hinder relationships.
"Scotty Smith has given us a gift, not only in the poetry of his language, but also in the true transparency with which he shares his story," notes Jars of Clay lead vocalist Dan Haseltine. "Within these pages are words that stir the soul, giving us a place to embark on our own journeys to understanding love powerful enough to restore passion in the dark and weathered corners of our lives."
"Scotty Smith is my pastor and has been for over ten years," adds Peter Jenkins, author of
A Walk Across America
and
Looking For Alaska
. "It is because of lines like this from his new book, "I've been such a bound man. I've been a pastor proclaiming freedom for the prisoners while I lay buried under the jail." Thanks Scotty, for your courage to reveal your humanity in a hidden and too often quick-to-judge world. When our leaders are open and honest about their frailty, it gives courage to us, the sheep."
"Scotty's words flow like a man who has had a lifelong search quenched at the ever-deepening fountain of God's love and
grace
," says recording artist Steven Curtis Chapman, who co-authored his book
Speechless
with his friend Scotty in 1999. "His words are an irresistible invitation to the soul to come and drink deeply along with him."
"With his heart open wide, Scotty Smith shares his pain, shame, and joy in order to help our hearts open wide to the healing, mercy, and beauty of God's grace," says Bryan Chapell, Covenant Theological Seminary president. "Through powerful, personal experiences and deep scriptural insight Scotty leads those of us whom life has left shattered, callused, or numb into the renewing love and peace of Jesus."
"Many of us need to be convinced or reminded from time to time that God delights in us and wants us to delight in Him," says recording artist and author Twila Paris. "In person, Scotty Smith's gentle spirit and pastor's heart do just that. In this book, his words gracefully reveal not only his own heart, but also the heart of our loving Father."