Patty Griffin Gets Spiritual on Downtown Church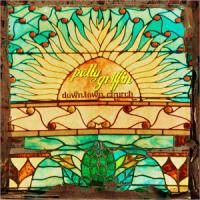 Artist: Patty Griffin
Title: Downtown Church
Label: Credential Rec.

Plaintive songstress perfects hallowed hymns …

Traces of gospel have pervaded Patty Griffin's melancholic discography ever since she made her 1996 debut. But not until recently did the folk songstress decide to record a full-fledge spirituals record, placing her plaintive strains within a set list of sacred songs on Downtown Church. Recording the bulk of the material at Nashville's Downtown Presbyterian Church, Griffin's sorrowful voice haunts the hallowed space, intuitively transporting the listener back in time to wooden pews and soul-searching sermons.

Famous for fearlessly broaching life's stark scenarios with stirring provocations of hope, Griffin is right at home with public domain diamonds like "Wade in the Water" and "If I Had My Way." Loosely phrasing each line to conjure up the bluesy flexibility of Mavis Staples and tent revival soul of Albertina Walker, Griffin continues a bout with pure soul on "Waiting for My Child to Come Home," originally recorded in 1963 by Gospel duo, The Consolers.

Hank Williams' "House of Gold" perfectly suits Griffin's alt-country frame, and a melodic, fingerpicking guitar sweetly supports the folk pro's vocal aches on the traditional hymn, "Never Grow Old," a Griffin setting so charmingly melancholic it is both sad and glorious. And with producer Buddy Miller and fellow songbirds like Emmylou Harris, Shawn Colvin and Julie Miller chiming in, not to mention the legendary McCrary Sisters and Americana soulster Mike Farris, each song incorporates a recorded fellowship rarely captured on tape, making this album truly great. Griffin charters the journey of faith on Downtown Church with such vintage grace, each note feels like home.


© 2010 CCMmagazine.com. All rights reserved. Used with permission.

**This review first published on May 18, 2010.

Check out Patty Griffin music videos at Godtube.com.